Migrant and Refugee Sunday: A Prayer for Afghanistan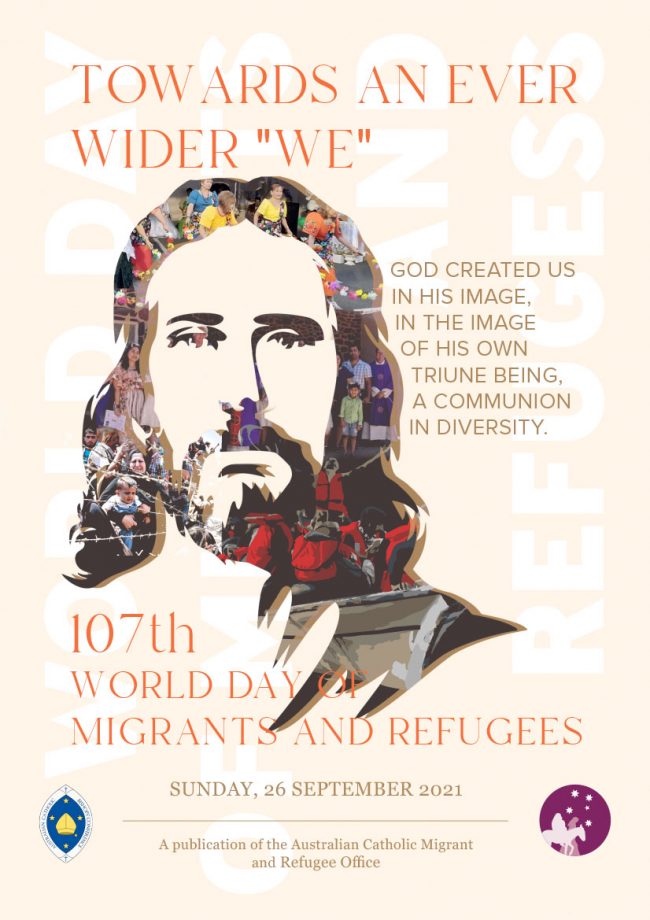 This Sunday 26 September marks World Migrant and Refugee Day in the Catholic Church.
Migrant and Refugee Sunday celebrates the contributions that refugees and migrants bring to our community and to our Church, but also calls on us to consider these vulnerable people on the move and to pray for them as they face many challenges.
Pope Francis' theme for the day is Towards an Ever Wider 'We'. In his message for the day, to the Church and to the world, the Pope says:
"we are all in the same boat and called to work together, so that there will be no more walls that separate us, no longer others, but only a single 'we', encompassing all of humanity."
Each year, the Australian Catholic Migrant and Refugee Office (ACMRO) publishes resources to support celebration of the World Day of Migrants and Refugees.
ACMRO national director Father Khalid Marogi encourages Catholics to reflect on and pray with Pope Francis' message. Father Khalid also notes that the recent unrest in Afghanistan and strong support from Australian Catholic leaders for a generous intake of refugees has emphasised the issue of welcoming those in need.
Archbishop Christopher has an extra responsibility in overseeing ACMRO. In his reflection he calls on us to show 'neighbourhood closeness' to migrants and refugees in their vulnerabilities.
Here are three things that you can do this Sunday:
Celebrate the day , through an online Mass
Attend a national online evening vigil on Sunday 26 September, 7pm – Register here.
Pray for Afghanistan using the prayer of Christians United for Afghanistan and join their campaign, supported by Bishop Long and Vinnies, calling for more action to help Afghans
Tim McKenna, President of Vinnies' Canberra Conference Supporting Refugees