Plenary Council – Some Challenges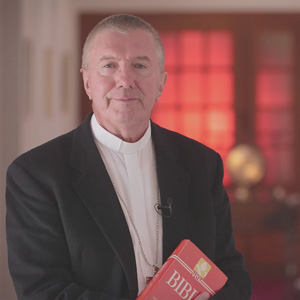 Due to COVID-19, the Plenary Council will now take place in Adelaide on October 2021 and Sydney in July 2022. May I offer four challenges and reflections.
A JOURNEY OF THE HOLY SPIRIT.
The Plenary Council is a work of the Holy Spirit. This means we journey together by way of silence, listening and patient discernment.
This is the most important foundation we must all share. Already this journey has taken us over two years. We need to assess how we have fared in this challenge. I would say we have much room for improvement.
CONFUSION OVER THE WORD "GOVERNANCE".
The key word "governance" requires greater definition.
It has a theological meaning; it is a derivative of our baptism whereby we share in the mission of Christ as Priest (sanctifying), Prophet (teaching) and King (governing).
It also has a corporate meaning. Good governance is anchored in administrative processes and protocols alongside essential words like "transparency" and "accountability".
The Catholic Church has much to learn from this corporate meaning.
THE CHANGE IN CATHOLIC DEMOGRAPHICS.
The recently deceased and loved member of the Plenary Council Facilitation Team, Columban priest Fr Noel Connolly, wrote: "By 2050, 80 per cent of Catholics (globally) will live in or trace their origins to the Global South.
"The typical Christian will soon be a poor coloured woman from a shantytown in Kinshasa, Buenos Aires, Manila or some other large city in the majority world …
"Forty nine per cent of all Australians are born overseas or have a parent born overseas."
We are challenged to do more to engage our huge vibrant Catholic migrant and youth communities.
TO AGREE ON EVANGELISATION AS THE KEY.
Surely we all agree evangelisation is the key pastoral paradigm of the Plenary Council.
Discernment is still required as to how this paradigm is to engage practically our complex Australian evolving culture and those on the periphery of life, especially our First Australians.