Restoring a unique Goulburn beauty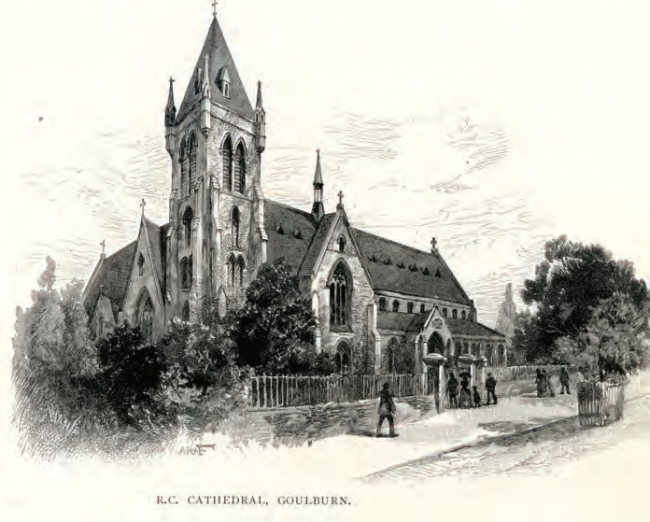 A total of $5 million will be spent by the Archdiocese to continue restoration work of the unique Saints Peter and Paul Cathedral in Goulburn.
The Cathedral has national and international significance as the only greenstone building of its type in the world.
The Cathedral is also impor­tant to the Archdiocese because it was the seat of the former Diocese of Goulburn that began in 1864, which then became the Archdiocese of Canberra and Goulburn in 1948.
The Diocese of Goulburn began to serve the mostly Irish Catholic families of the south coast, southern highlands and south-west areas of New South Wales.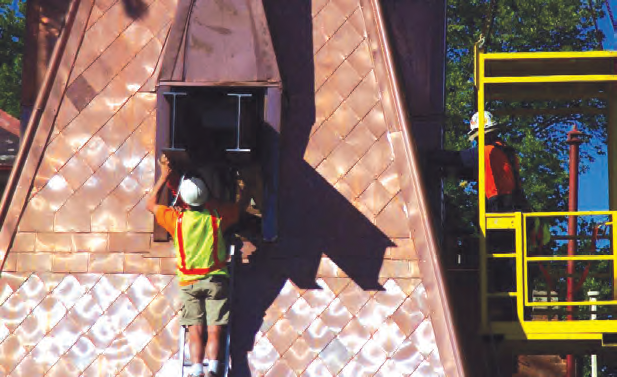 Former parish priest and now Vicar-General Fr Tony Percy said Bishop Lanigan was enthroned in 1866 and served for 33 years. He built the Cathedral, which was the seat of the Diocese for almost 85 years.
"The restoration has been underway for 30 years and was started by Fr Laurie Blake," Fr Tony said.
"About $4 million has already been spent and fortunately the most important jobs have been done to secure the building which had a huge problem with rising damp.
"There is now some more structural work and then we can move inside and do a beautiful job of restoring that grand old cathedral.
"We also want to improve and beautify the grounds so families can visit not just the building but enjoy the grounds, perhaps pray the Rosary and have the Stations of the Cross, to be engaged spiritually. We will explore all of these options."
A new committee to be run by the Archdiocese will oversee the next stage of the restoration project. Its membership is due to be announced this month and work will begin in March.
Fr Tony said there would be a Mass at the Cathedral, to be celebrated by Archbishop Prowse, to acknowledge all the donors who have contributed to the project over the last 30 years plus the many workers and parishioners.
"With Goulburn growing in population, this project will be a major boost to our faith commu­nity and the wider community," Fr Tony said."
"There are two other fine, beautiful churches in Goulburn, the Anglican Church and the Uniting Church.
"We hope to make our Cathedral a place of pilgrimage. We want to make it a Minor Basilica and need to apply to Rome for that.
"Pilgrimages provide people of faith with places where they can be refreshed and comforted and challenged by the word of God."
The Archdiocese hopes the restoration project will be complete within three years.
To donate to the restoration appeal, contact the Archdiocesan Office 02 6239 9800. Donations are tax deductible through the National Trust.