'Space' and 'Place'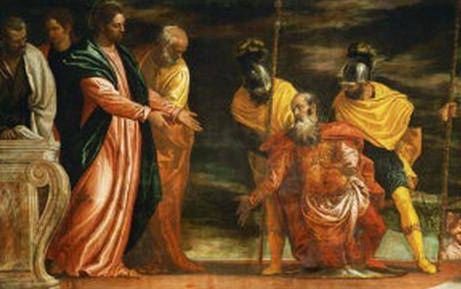 Behold the Lamb of God who takes away the sins of the world.
Lord, I am not worthy that you should enter under my roof, but only say the word and my soul shall be healed.
This pithy versicle, placed on our lips prior to reception of Holy Communion at Mass, comes from today's Gospel (Matthew 8). The connection is clear.
Are we clear, however, on the 'space' and 'place' our centurion is coming from?
The centurion knows his authority, where it is from and how it is on 'loan.'
A good 'space' to be in.
Amen.