St Clare's College students represent Australia at Youth Olympics
St Clare's students Keely Small (Year 11) and Abbey Webb (Year 12) represented Australia at the Youth Olympics in Buenos Aires from October 6 to 18.
Keely Small had the honour of being the Australian team's flag-bearer at the opening of the Youth Olympic Games.
Australia's Chef de Mission Evelyn Halls said "Small demonstrated the ideals of excellence, respect and sportsmanship, vital to lead Australia at the Youth Olympic level."
This was Keely's second time representing Australia on the world stage this year, earlier she competed at the Commonwealth Games in the Gold Coast.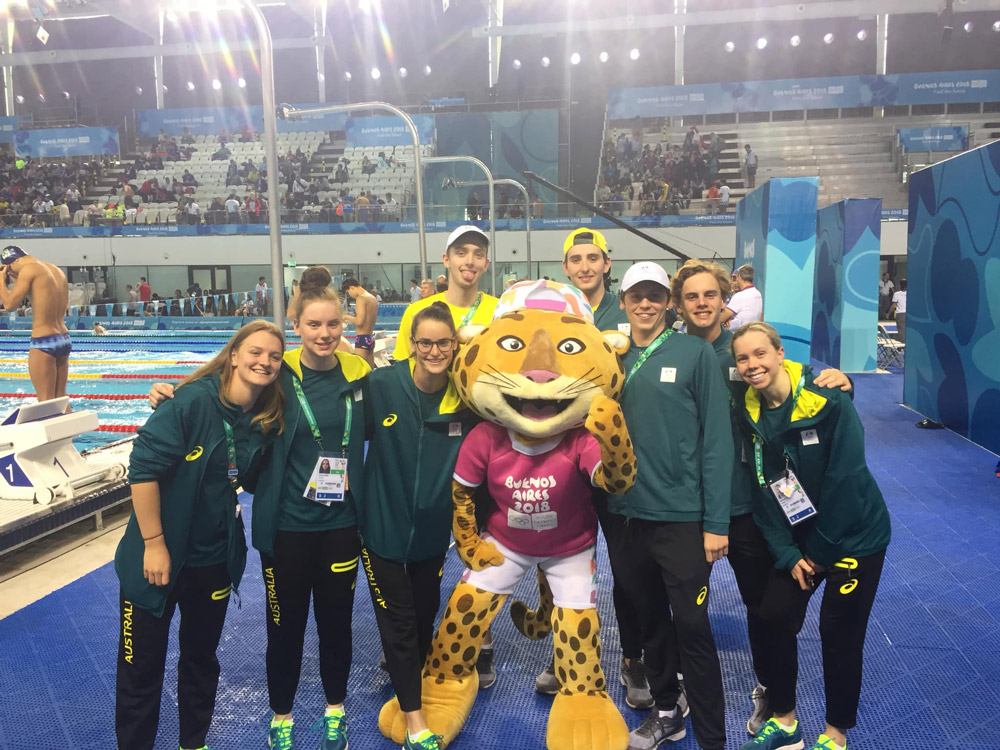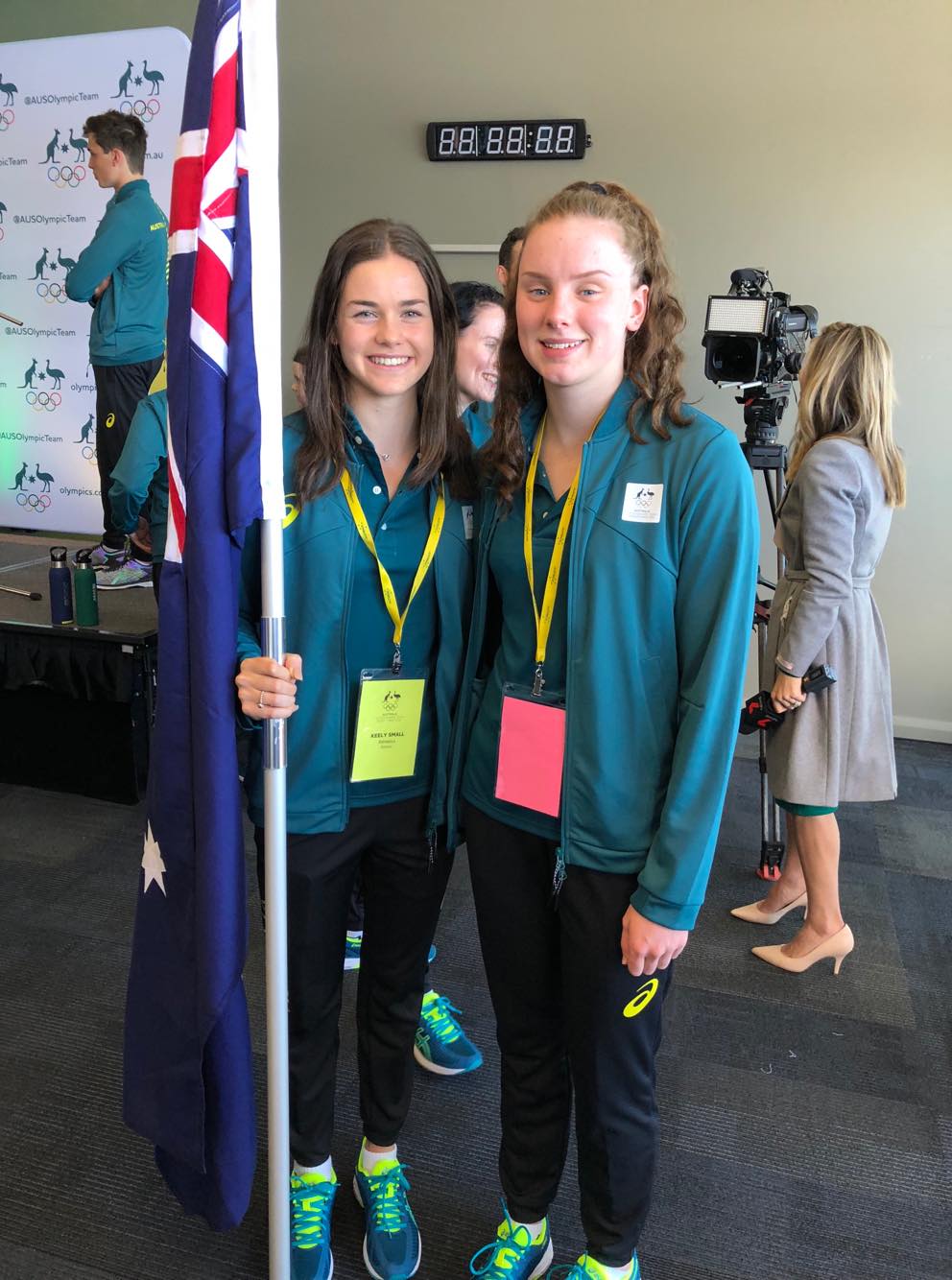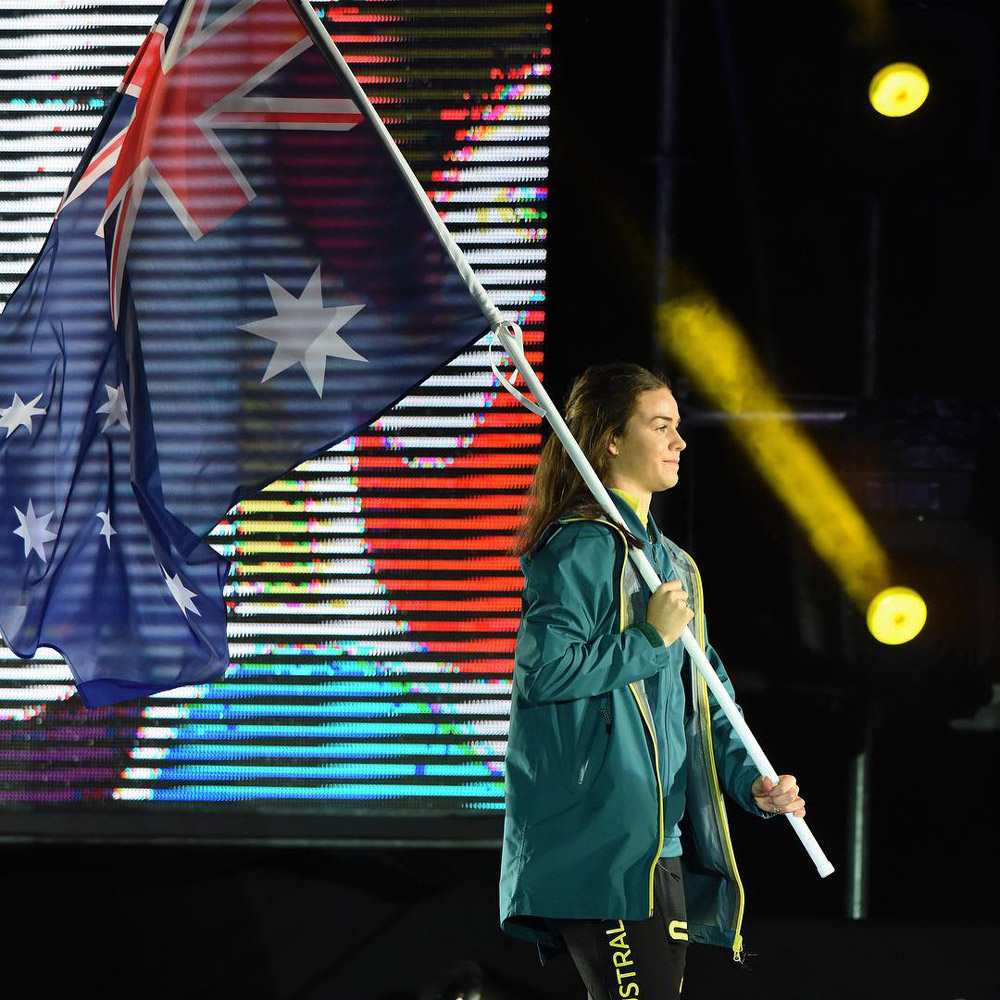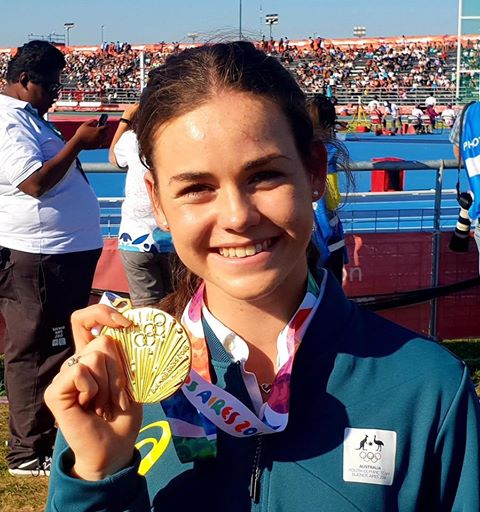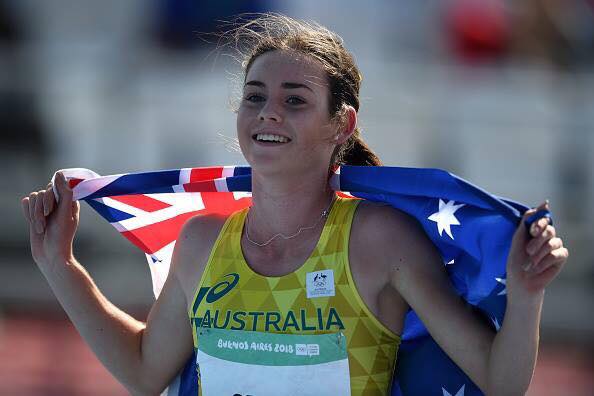 Gold in the 800m
Keely was a favourite going into the 800m race and in the final she dominated to win Australia's fourth gold of the Games with a time of 2:04.76.
"It hasn't sunk in quite yet. This whole experience has been amazing, to be announced flag-bearer and now see the Australian flag raised from on top of the podium with a gold medal – I'm so stoked," Keely said.
"It's been a big year with Commonwealth Games and Youth Olympics, but the big goal now is Tokyo 2020. I'll get back into training when I'm home and have a good season to keep working towards Tokyo."
Abbey Webb attended the 2018 Georgina Hope Foundation Australian Age Championships in late April 2018 as a result of her achievement at the event she was selected for the 2018 Junior Pan Pacific Swimming Championships and the 2018 Youth Olympic Games.
Abbey participated in the Women's 50m, 100m Freestyle, 200m Freestyle, and Women's 4 x 100m Medley Relay and the Mixed 4 x 100m Freestyle Relay. Abbey placed fifth in the 100m Freestyle and received a silver medal for Australia in the Women's 4 x 100m Medley Relay.
Abbey said "It was such a good experience. It was just awesome, especially to win a medal in a relay, it is always better as everyone gets to experience the same thing."
Media release provided by St Clare's College.