Why do we pray for the dead?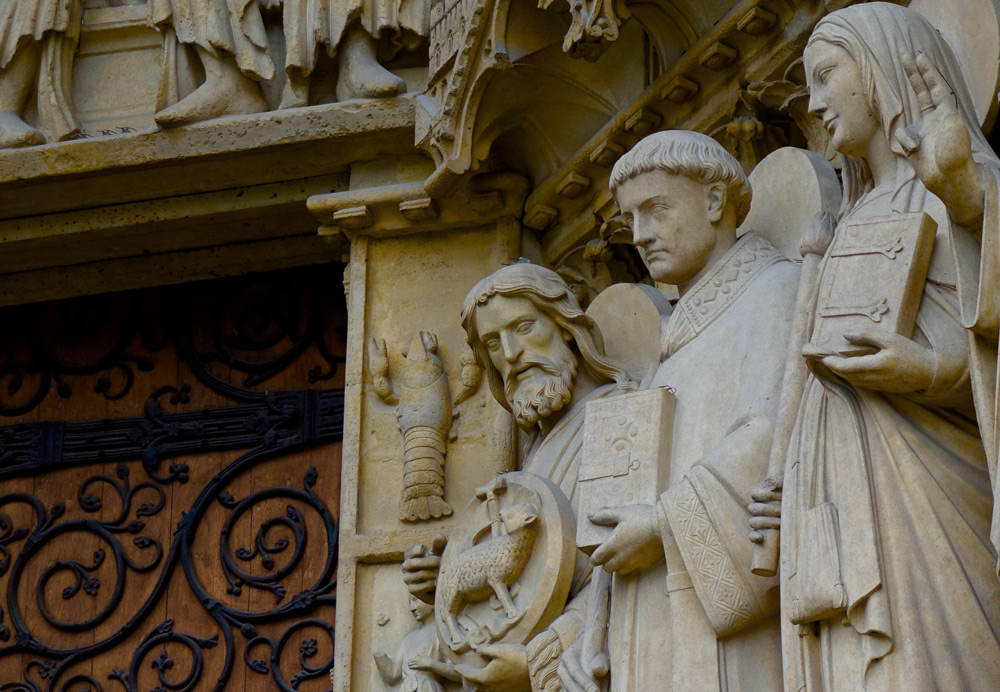 We always start the month of November with the titles 'All Saints' Day' and 'All Souls' Day'; the latter has an alternative title: 'The Commemoration of the Faithful Departed'. Along with the former title, it is inclusive of all who have died, the worthy, like the Blesseds, Saints and Martyrs (of the previous day), and other such like whose recognition is still in progress.
Now the other title regarding the faithful departed is a fine title of thanksgiving for the faithfulness of those who have died; but we do have a common and ancient practice of praying for 'those most in need of our prayers', that is to say, those who were, in some ways, not so renowned for their 'faithfulness'.
Why do we pray for them? In the mystery of divine judgement (which has something to do with the gift of faith and something to do with the practice of the faith). If the deceased was known publicly for having done a few things wrong in life, we pray for the mercy of God to 'keep no score of wrongs', as we would like the person to be with God in heaven for eternity. Our love and hope for a person is always exceeded by God's.
So, we pray for God's will to be done, as the Lord's Prayer itself teaches. Our prayer is based on the principle that, as human beings, we talk with one another about what concerns us. So we talk in this matter to our greatest and best friend, God.
If we see our prayer as trying to 'change' the mind of God, it gets a bit tricky. Secondly, the whole concept of divine intervention is also tricky/complicated.
God's creation
God created the world with 'seed-bearing fruit, each according to its kind', that is to say, there is an order and a consistency in creation; to those matters, our scientists devote themselves to learning and discovering. In our own time, scientists are discovering a consistency (and differences) between the things of earth and those of other planets: 'the Lord God made them all'!
God intervened with creation, the revelation of Scripture (culminating in 'the Christ event'). Other interventions, based on intercessory prayer, do occur – but rarely.
The processes of beatification and canonisation require miraculous healings. But the Church always adopts a 'contrary' role, in the sense that testimonials are relevant, but not decisive.
A competent medical team is needed to investigate what has happened in the person's medical history: can there be a verified change that has taken place between Time A and Time B that is without a medical explanation. The Church also wants to know that there have been people, especially locally, who have been praying for this miracle for this person.
We do rightly think of God in two ways: he has the total picture of all times and places and also the personal focus.
There was a man in a life-threatening situation; he called out, "O God, save me!"
The next thing he knew was his appearance at 'The Pearly Gates'. He saw God strolling inside in the garden. He called out to God, "Hey, God; it's me (name withheld). I've always believed that what we ask for in prayer will always be received. I suffered that violent death, and here I am!" And God said, "Precisely".
God's mercy
Now, here are some other accounts of the mercy of God
St Peter: Jesus had said in Matthew 10.33, 'Whoever disowns me before others, I will disown before my Father in heaven.' Well, Peter disowned Jesus THREE times, and was forgiven completely!
Saul's conversion, the mass murderer who became one of the greatest and most controversial of the saints and the first theologian in the early church, who defined the future of the church single-handedly, as 'the apostle to the gentiles', with a personal call and appointment by Jesus Christ, resurrected, in a special appearance. Regarding intercessory prayer, NO ONE was praying for the conversion of Saul; he was feared and hated by people whose relatives and friends he had executed in the lions' dens. That it happened at all proved the rightness of the traditional understanding christianity has always proclaimed of the sovereignty of God, that God is not dependent on human actions to make something happen. We tell God of our interests and concerns in God's capacity of our friend. To open this up a bit, let us say you have two friends: one is rich, important, powerful, kind and generous. The only problem is it's hard to get to see him. The other friend is not rich, not important, not powerful, and he is kind and generous with his time. He will always make himself available to you. Two questions: a) Which friend do you go to when you have a problem in your life? And b) Which friend is more like God?
THE DEATH OF OSAMA BIN LADEN: Vatican Information Service, May 2, 2011"This morning, following the killing of Osama Bin Laden, the Director of the Holy See Press Office, P. Federico Lombardi SJ, issued the following statement to reporters: "Osama Bin Laden – as everyone knows – has had the gravest responsibility for spreading hatred and division among people, causing the deaths of countless people, and exploiting religion for this purpose. Faced with the death of a man, a Christian never rejoices, but reflects on the serious responsibility of everyone before God and man, and hopes and pledges that every event is not an opportunity for a further growth of hatred, but of peace.
God's intercession
All intercessory prayer is good to do; but the issue is what we think we are doing. For example, the student who has not studied and prays, "O God, help me pass my exams"; or the sports enthusiast who prays for his or her team to win the match on a Saturday afternoon are in a sense ok prayers. But they are based on an understanding of God as a micro-manager of creation, who is always ready to over-ride the laws of physics and all other matters of science and sense because 'God is obliged to answer all prayers'.
Under these auspices, of course, it's terribly awkward for God when a supporter of the opposing team prays simultaneously for the victory of that team. God likes to do 'win-win' outcomes, not the 'win-lose' type.
So, fundamentally, what God has done is to create everything that is, help people to know and understand his ways through the prophets and the Law, and then the Christ event that occurred. It concluded with the re-assurance of faithful presence forever: that He will never leave us, he will never abandon us.
And yet in situations from the painful to the perilous, so many people, including Jesus Christ himself, suffer the temptation of divine abandonment as the right understanding of what is going on between themselves and God. Jesus went through that to proclaim, from the pain of the cross, words of forgiveness, of commitment, of fulfillment.