Hospital Chaplains on the frontline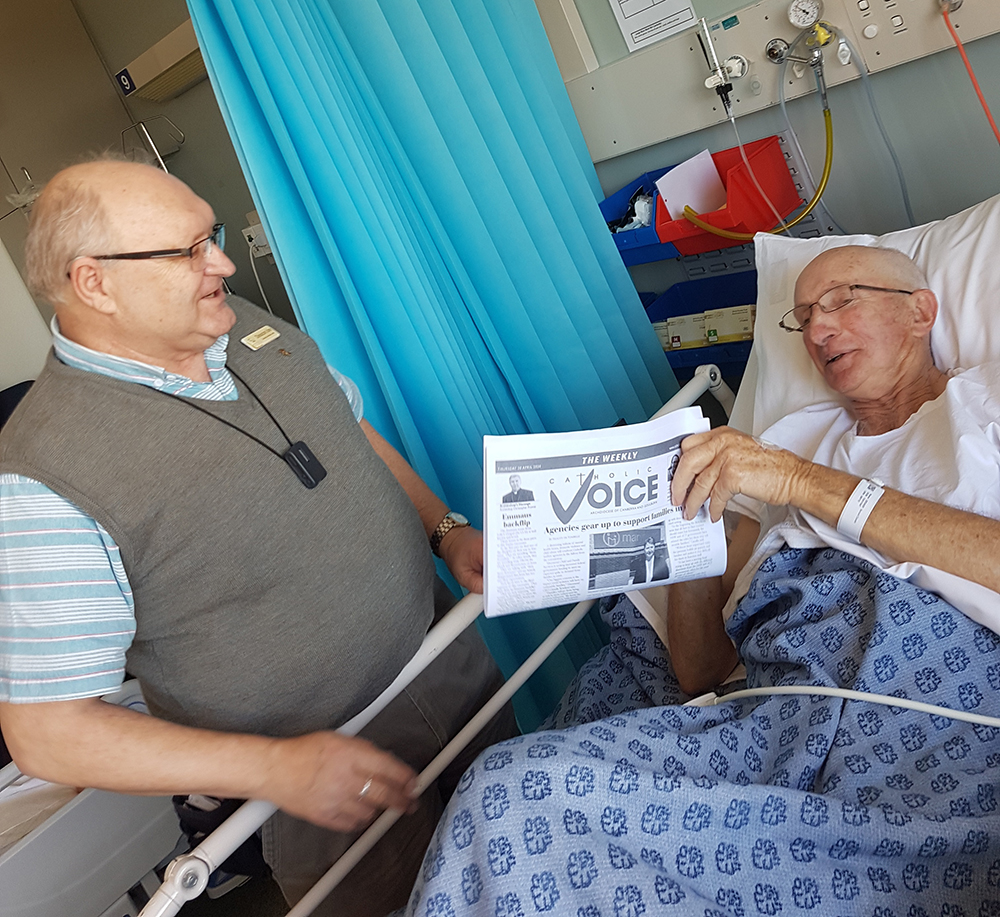 Fr. Joshua Scott who has been working as a Priest and Hospital Chaplain in Canberra for the last three years, views his role as a privileged position even through this stressful time.
Fr. Joshua explained that his role is an impartial presence looking after the spiritual and emotional needs of patients, offering consultation, guidance and the sacraments.
Although thankfully not yet had to aid someone suffering from COVID-19, the pandemic has still had an impact.
"I think in the general populace of our society there's a general sense of angst, it's very much an underlying fear of coronavirus, which is understandable.
"But it has allowed for an interesting dynamic to happen, people who may not have the time before to think about existential realities or who have not reflected on life beyond the immediate.
"The time where everyone has been locked down and slowed down, people are asking more questions," Fr. Joshua explained.
Questions such as 'Is there life after death? Will God forgive me for things that happened in my past?' Have been appearing regularly in his everyday discussions, and not just from patients but also from hospital staff.
The pandemic has been a double-edged sword. There has been fear and angst but also in the midst of that, a deepening curiosity for the divine." Fr. Joshua Scott reflected.
Similarly, Deacon Joe Blackwell has been working in his role as Catholic Pastoral Care Coordinator at Canberra Hospital for over five years and observed that this year has had its challenges. Without the usual help of volunteers, the role can become demanding. Deacon Joe estimates he would have visited 40-50 people last Sunday by himself.
"I do enjoy the job, you can get a bit run down at the moment, we haven't been able to take holidays. You just do what you have to." Deacon Joe said.
Despite the strain Deacon Joe enjoys connecting with people which has become especially important through this period where patients may be more isolated than usual.
"Sacraments are only a part of what we do. It's about the person, where they are at, and connecting with them, letting them lead the conversation where they wish to take it," Deacon Joe said.
No matter if the conversation is about faith, family or the footy, Deacon Joe highlights that it's the human bond that is important.
"Hopefully it enables them to get through what they are facing," Deacon. Joe explained, "because most illnesses have two aspects. They have the physical but there is also the mental and the spiritual side of coming to grips with it. And we all do that differently."