CECG Awards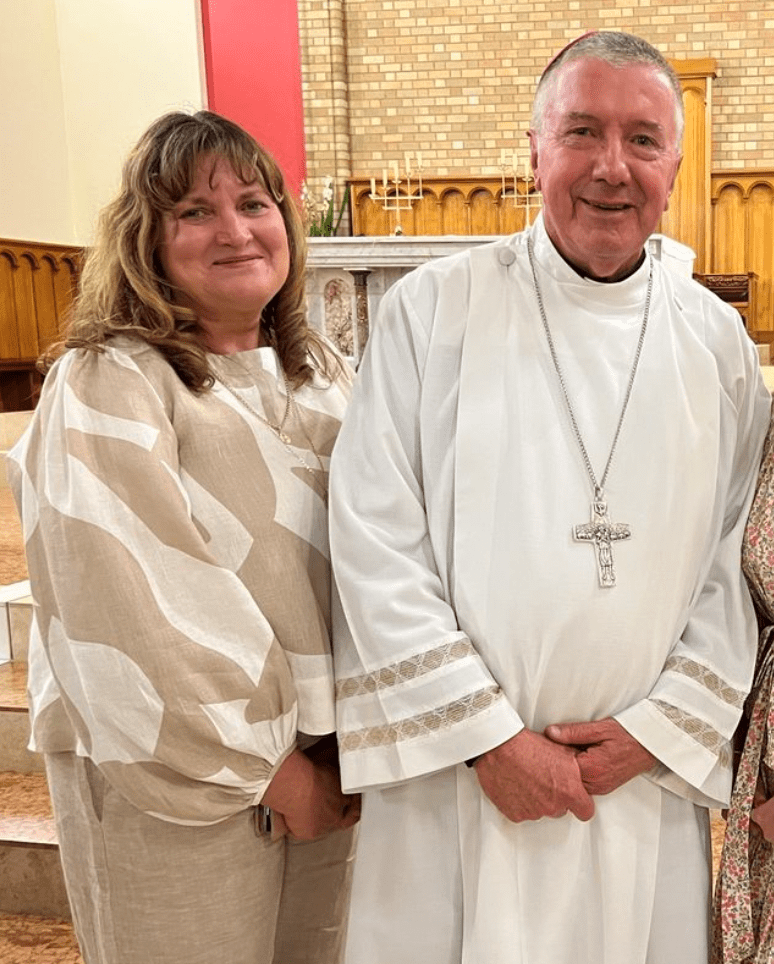 (St Francis Xavier School Lake Cargelligo principal Jacinta Elwin was this year's of the Archbishop's Award at the CECG Faith in Learning Excellence Awards.)
This year's CECG Faith in Learning Excellence Awards celebrate the beauty of community, according to the Archbishop's Award recipient.
St Francis Xavier School Lake Cargelligo principal Jacinta Elwin said she felt extremely privileged to be recognised in such special way.
"I have been a member of the Canberra Goulburn Archdiocese and a teacher within our system for 28 years and I have felt a real sense of belonging to a Catholic community that works to bring the love of God to all," she said.
"I believe this award recognises a community not just myself."
Mrs Elwin said the St Francis Xavier School community was made up of wonderful students and families, who worked alongside educators and staff to care every day for each member of the community.
"I am also part of the Canberra Goulburn Catholic Education community, which includes teachers that learn together, principals and leaders that support each other and Catholic Education staff that go beyond their role descriptions to assist schools and school leaders in any way," she said.
"All of these amazing educators and faith filled people have supported me in so many ways over my years at St Francis Xavier School."
Mrs Elwin said over the years, pastoral leaders including Fr Dominic Byrne, Fr Emil Milat and Fr Mayne Murphy, along with support from Archbishop Christopher Prowse, had played a wonderful and significant part in her life.
"I have been truly blessed with their friendship, support and spiritual nourishment, walking together with me at all times," she said.
"It was a privilege to be acknowledged in the awards, particularly when we have an amazing team, both here at St Francis Xavier School and across the Archdiocese. Congratulations to all the other award recipients!"
In hosting the awards, Catholic Education director Ross Fox said it was wonderful to see everyone return to the ceremony for the first time since 2019.
"It brings me so much pleasure to have everyone gathered here again to celebrate excellence across so many areas of our school system," he said.
"For our awards this year, we received close to 100 nominations, which shows we see excellence all around us."