A loss of history and a day we'll not forget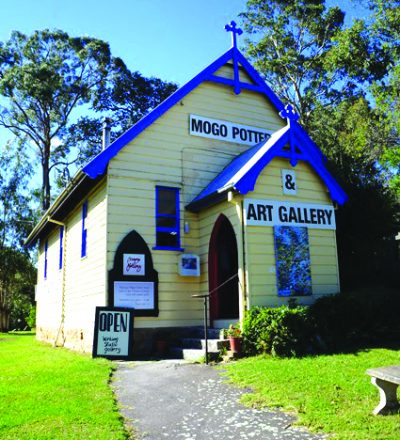 The 2019/2020 fire season had devastated the South Coast.
From Nowra to the Victorian Border, communities are recover­ing and in some cases are still under direct threat from the fire front.
St. Bernard's Parish in Batemans Bay is one such place. Spanning from Nelligen in the West, Durras to the North and Tomakin to the South, our parish was hard hit on New Year's Eve 2019.
People have lost houses, businesses and outbuildings but luckily we have not lost lives.
Living at the southern end of the parish our day started with a 6 am text message warning the village of Mogo to evacuate to the coast.
As this was still kilometers away many coastal towns began instigating evacuation plans thinking they would have plenty of time.
They were wrong.
Within a couple of hours, the fire travelled 7km, the power was out and the sky was dark red.
Another text message arrived from the Rural Fire Service "Batemans Bay, Malua Bay, and Surf Beach and surrounds – seek shelter as the fire arrives".
For many people, the only place to go was the beach, with roads cut off to the north and south and communications lost by mid-morning.
We were lucky to be able to return to our home that night but were on edge, watching for spot fires and embers until the lightest of rain dampened the ground and gave a small reprieve to the horrors of the day.
Power was out for up to eight days for some people with little to no communication.
For others, infrastructure damage continues to hinder vital services including water, electricity and sewer. And we are the lucky ones.
One of the more heartbreak­ing losses for our parish occurred in Mogo.
Since 1980, Mogo Pottery has been the owners of the former Catholic Church of St Mary's, Mogo and relocated in the late 1980s, the original build­ing of St Bernard's, Batemans Bay.
Both buildings are about 125 years old.
As the fire hit the northern end of Mogo the churches didn't stand a chance and unfortunately, the owners are uninsured.
Batemans Bay will bounce back but we need support.
The South Coast relies on tourism at this time of the year and many businesses have suffered. Come to the coast and visit our villages and towns, support our businesses and help us as a community gets back on our feet.