ACT edges closer to euthanasia ban being repealed as territory rights bill passes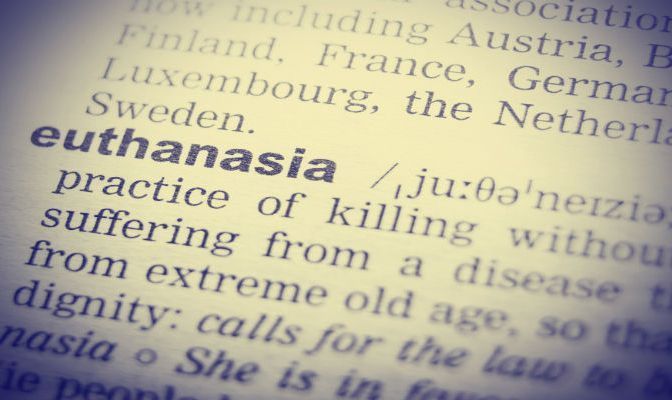 A Bill to restore the territories' rights to legislate has passed in the House of Representatives, edging the ACT and Northern Territory closer to setting their laws on voluntary assisted dying.
The private member's bill passed by a vote of 99-36. It aims to overturn a 25-year-old ban on territories legislating on euthanasia.
The bill does not legalise voluntary assisted dying but gives the territories the right to vote on it.
It will still have to undergo a vote in the Senate.
In a letter addressed to Federal Members of Parliament and Senators, Catholic Archbishop of Canberra and Goulburn, Christopher Prowse warned that the proposed legislation's aim was not to give Territories democratic or legislative rights equivalent to that of the States but to "bestow legislative power to sanction the killing of citizens."
"If this proposed legislation passes in the Senate, the Federal Parliament would accept responsibility for determining Territories in this area.
"Such an outcome would mark a definitive change where the Commonwealth of Australia endorsed killing its own citizens," Archbishop Prowse said.
Urging members to respect the sanctity of life, Federal Member for Fisher, the Hon Andrew Wallace, spoke against the bill noting the obligation of the government to provide high-quality and readily accessible palliative care rather than enabling the active killing of another person.
The Hon Matt Keogh, Member for Burt and Minister for Veterans Affairs and Defence Personnel, stated that the respect in which he holds the democratic rights of Territories based on the principle of subsidiarity could not outweigh the responsibility of the Commonwealth to act on behalf of its citizens. He observed that each jurisdiction that passed such legislation had insufficient safeguards to protect the innocent and put specific groups of people at risk.
Former prime minister Scott Morrison also voted no.
Northern Territory backbencher, Luke Gosling, saw the matter differently, claiming it was a bill purely about territory rights.
Representing the seat of Solomon, Mr Gosling told parliament that while personally opposed to euthanasia, he spoke on behalf of people in the territories who want the "long overdue" territory rights legislation passed.
Archbishop Prowse called on the Federal Parliament to consider their responsibilities to all people and to work for the common good and dignity of persons beyond any local dimensions.