Words of hope for Advent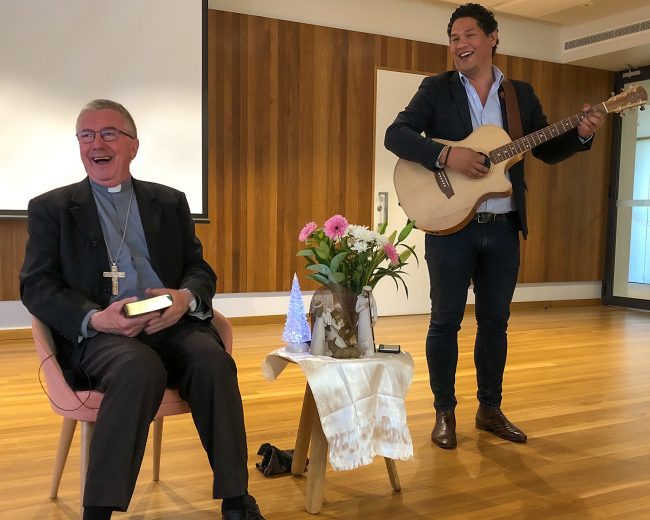 Staff from key Catholic Archdiocesan agencies gathered together at St Christopher's Pastoral Centre this morning for the Archbishop's annual Advent reflection.
The overarching theme was hope, with Archbishop Christopher Prowse stating that 'Bethlehem hope' keeps us from despair and presumption.
"The gift of hope is keeping us going in this most unexpected 2020/21," he said.
"I have experienced some wonderful examples of hopeful living during these months."
The Archbishop shared a series of snapshots from his visits to parishes during the year, relaying stories of those affected by fires, drought and the pandemic.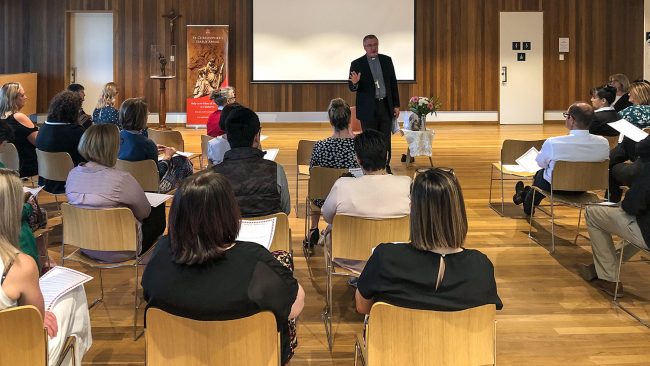 "On one of my recent visits, I was speaking to an elderly lady who hadn't left home and she told me how happy she was that I gave her an excuse to get out of the house," he said.
Archbishop Christopher invited attendees to share their stories and to explain what hope means to them.
He also reflected on St Joseph's role as a father and highlighted the Holy Fathers' decision to make this coming year the 'Year of St Joseph.'
Archbishop Christopher wrapped up the morning reflection by stating that the message of hope at Christmas isn't just for the believers, but for everyone.
"Hope is instinctual because everyone yearns for a tomorrow of hope," he said.