Best Portrayal of Jesus so far?
"Get used to different" was the mantra onset of The Chosen, the first-ever multi-season series on the life of Christ that, according to Movieguide, "will become one of the most well-known and celebrated pieces of Christian Media in history." Though it was released a year ago, it gained a lot of attention thanks to the generous donations of fans that have made it accessible worldwide for free.
The series' popularity can be attributed mainly to its unique storytelling method. While most portrayals of the gospels spend little time on Jesus' followers, The Chosen dives into their backstories, providing the viewer with an insight into their lives before encountering Jesus.
Matthew is shunned by society and his family for his job as a tax collector; Mary Magdalene suffers under demons and depression. Nicodemus is concerned by threats at his comfortable, honoured life Simon-Peter becomes desperate under the strain of heavy taxes and marital tension. This exploration of their life before meeting Jesus magnifies their transformation and humanises the disciples that too often appear as one-dimensional glorified extras.
As the director, Dallas Jenkins, believes, "If people could encounter Jesus through the eyes of those who met Him, they can be changed in the same way."
The show relies heavily on Jonathan Roumie's performance as Jesus – and he does a fantastic job.
Often, the role is played in an overly ethereal way that makes it hard to believe He was a real person. Still, Roumie manages to capture both the humanity and the divinity of Jesus in a believable and compelling way. Jesus has a personality, a sense of humour, credible relations with his mother, and those he encounters along the way. We see him dress a wound, labour in his carpentry, spend time doing menial chores, speak with a realistic accent, feel emotional, play with children, and even tell jokes. However, this emphasis on his humanity in no way diminishes his divinity. In fact, it magnifies it.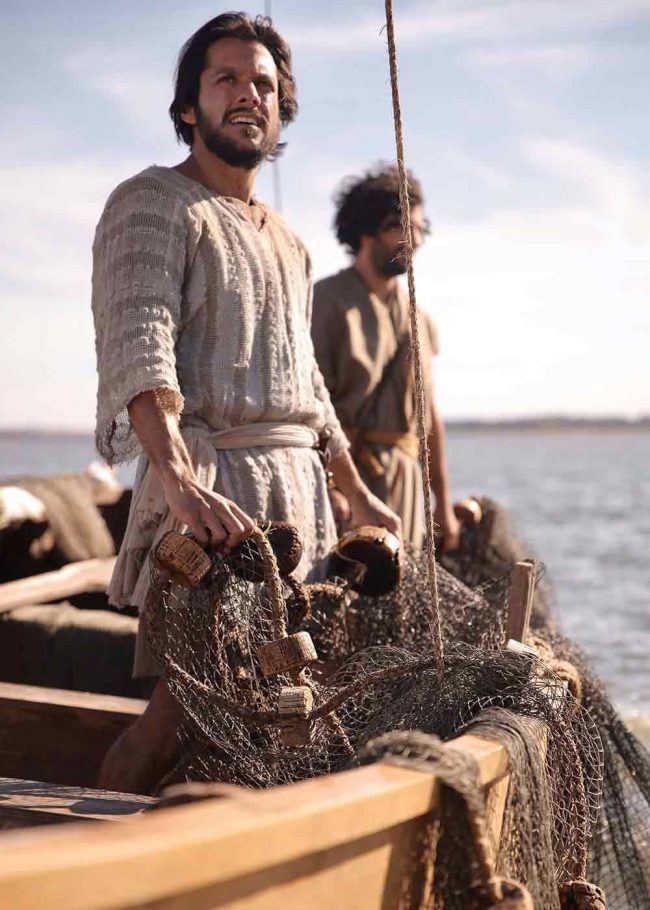 As one fan said, "It completely changed my perspective on what a relationship with Jesus should be. I hadn't pictured Him as a real person before."
Overseen by an inter-denominational team of scripture scholars, the writers' creative interpretation has been carefully monitored. A group of Catholic, Evangelical, and Rabbinic Jewish scholars have worked closely with the writers to ensure accurate historical, biblical and cultural contents.
"We take this very seriously," stresses director Dallas Jenkins. "There's a lot of prayers involved. My co-workers and I want to make sure we're humble and listening, not arrogant about the best approach to the story."
Desiring to draw viewers to a love of God and spark an appetite to study scripture, Jenkins' goal is not to replace or distort scriptural texts with creative distractions but to provide unique storylines that enhance the depiction of Jesus.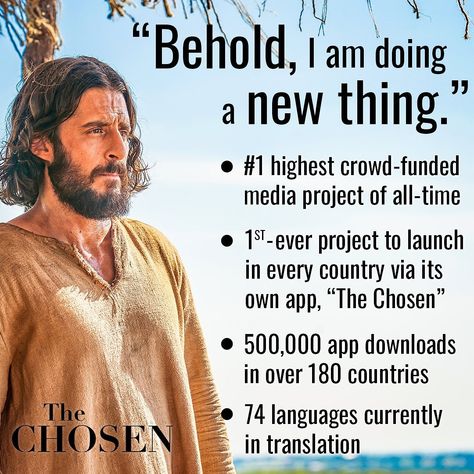 Catholic consultant Fr Guffey considers the added scenes to resemble Ignatian meditation. Both are designed to draw the reader into a biblical story and humanise them by engaging the imagination. This is exemplified in The Chosen's portrayal of Mary.
"Episode 5 captures the best of how Catholics would view that relationship," Fr Guffey said. "it humanises Jesus, it makes Mary real, and it makes the relationship between the two of them beautifully clear."
The Chosen team has taken to YouTube where fans can feast on a raft of behind the scene videos, interviews with cast members, and discussions between scripture scholars.
Keeping fans informed at every step of the journey, director Dallas Jenkins communicates with the program's 400 000 YouTube subscribers the victories and challenges during production. This up close and personal style provides a level of transparency often only experienced by those on set. Jenkin's vulnerable approach generates a swell of emotional, spiritual and financial support.
In a risky move, Jenkins and his team have sidestepped the influence of production companies and streaming services by relying on crowdfunding, which has not come without its challenges.
"I was powerless. Like every other step of this journey, I just had to abide," said Jenkins, "I realised that It's not my job to feed the 5000, only to provide the loaves and the fish."
Though the director only expected $800, enthusiastic fans of their pilot episode raised a stunning 10 million dollars, doubling the previously held record for a media project. This allowed for a high-quality production level that has been recognised by many secular film critics and hailed for brilliant artistry, convincing settings, moving storytelling, and expert acting.
For Christians, though, The Chosen is a presentation of the most important story ever told. It manages to faithfully capture a two-thousand-year-old story in a wonderfully fresh and unique way. After watching season one, viewers across the globe have expressed being drawn to a deeper faith in God and are excited to await season two's release.
---
Elizabeth Doyle, 17 is a parishioner of St Paul's Chapel, Royal Military College, Duntroon. Elizabeth is a first-year student at Campion College, NSW.