Catholic bishops urge UK to give up nuclear arsenal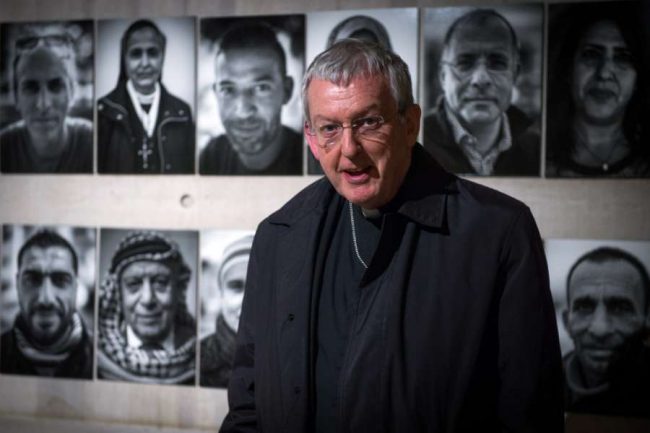 CNA Staff, Jan 12, 2021 / 08:05 am (CNA) – Catholic bishops urged the U.K. on Tuesday to give up its nuclear arsenal.
In a Jan. 11 statement, three bishops also called on world leaders to back the Treaty on the Prohibition of Nuclear Weapons, which comes into force on Jan. 22.
"We urge support for the treaty and repeat our call for the U.K. to forsake its nuclear arsenal. The resources spent on manufacturing, maintaining, and upgrading these weapons of mass destruction should be reinvested to alleviate the suffering of the poorest and most vulnerable members of our society, for the common good of all peoples," they said.
The treaty, adopted by the United Nations General Assembly in 2017, is a legally binding agreement to prohibit nuclear weapons with a view to completely eliminating them.
The bishops described the treaty as a "historic milestone on the path to nuclear disarmament."
They also appealed to the U.K. government to tighten arms control regulations, "tackling the manufacture and sale of other weaponry, which continues to destroy so many lives throughout the world."
The statement was signed by Bishop Declan Lang of Clifton, chairman of the English and Welsh bishops' international affairs department; Bishop William Nolan of Galloway, president of the Scottish bishops' justice and peace commission; and Bishop William Kenney, an auxiliary bishop of Birmingham, England.
In 2017, Pope Francis condemned not only the potential use of nuclear weapons but also "their very possession."
"Weapons of mass destruction, particularly nuclear weapons, create nothing but a false sense of security. They cannot constitute the basis for peaceful coexistence between members of the human family, which must rather be inspired by an ethics of solidarity," he said.
The Holy See has thrown its weight behind the Nuclear Weapon Ban Treaty.
Speaking at a UN debate in October, Vatican diplomat Archbishop Gabriele Caccia called for "genuine progress" toward complete nuclear disarmament.
"Seeking security through arms … only makes us progressively more insecure," he argued.
The U.K. bishops concluded their statement by quoting from Pope Francis' most recent encyclical, "Fratelli tutti."
They said: "Above all, we pray: 'Lord, Father of our human family, you created all human beings equal in dignity; pour forth into our hearts a fraternal spirit. Move us to create healthier societies and a more dignified world, a world without hunger, poverty, violence, and war.'"