Life behind the camera
What goes on behind the scenes to bring livestream Mass in St Christopher's Cathedral to our televisions, computers and phones?
One man who knows the answer is Archdiocesan IT and Communications Specialist Jasper Geelen who ensures the smooth operation of livestream masses in the Cathedral.
Not only have the livestreams been a success in the Archdiocese, they have gained a sizeable overseas audience.
"When COVID-19 started, we needed to find a way to bring Mass to people at home and going online was the only option," Jasper said.
"Initially we set up a computer on a trolley that we used for livestreaming from the Cathedral, but we needed a more permanent solution if the live masses were to continue long-term."
The Cathedral now has three cameras mounted on the wall that capture the altar, the lectern and the whole sanctuary.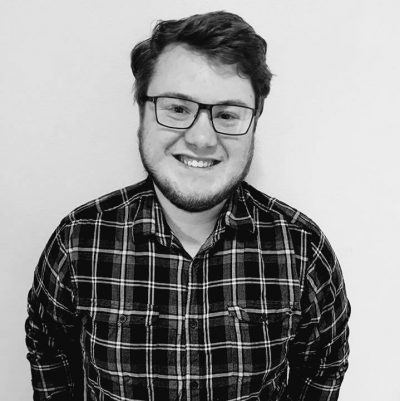 With the new cameras there are a few steps that Jasper needs to take before the livestream can be broadcast.
"We have to schedule the stream on YouTube, ensure the audio system in the Cathedral is turned on and press the 'go live' button on the streaming box in the sacristy," he said.
"Once the stream is live, the equipment controls itself with pressure pads behind the altar and lectern activating each camera when someone stands on them."
During the installation process, Jasper found the best positions and angles for the cameras, making sure everything was in frame.
"At one stage I had to stand behind the altar with my arms above my head pretending to wear the Archbishop's mitre so that we knew it would definitely fit in the frame," he said.
Given the many beneficiaries, the Cathedral parish, the Archdiocese and the Catholic Education Office agreed to contribute to the overall set-up cost in addition to donations received via the livestream donation button.
"We have a large audience overseas with 43% of our viewers coming from countries including India, the United States, the Philippines and Malaysia," Jasper said
"We have had amazing feedback from the livestream masses and, hopefully, it will allow us to stream other events that will be held at the Cathedral such as weddings."
Mass Online is available on the Catholic Voice website and on the Catholic Voice YouTube channel.