Changing the lives of young children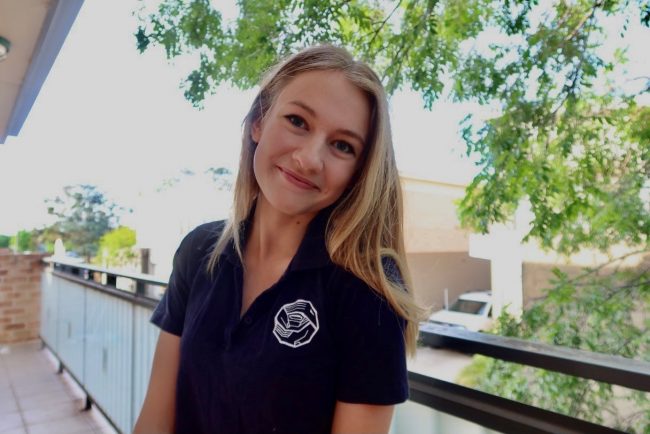 Sarah O'Neill wants to make a difference to the lives of youth and young adults who are disadvantaged.
The 2021 nominee for ACT Young Australian of the Year dedicates her free time to support children under 12 through school holiday camps and monthly activities.
The 21-year-old with a passion for social justice is a volunteer with the St Vincent de Paul (Vinnies) Youth and Young Adults Team.
"I am lucky enough to get to work with some of the most creative and inspiring children," she said. "To see them grow, learn, trust and overcome adversity are the most beautiful changes I have witnessed from being a part of the program."
Sarah's involvement with Vinnies started as a child when her grandma took her to the Vinnies shopfronts where she volunteered.
This led her to become the Vinnies captain at St Clare's College where she started volunteering with the St Joe's Youth Program.
At 15 Sarah began to take part in fund raising and discovered it was unusual to meet other volunteers her age.
"When I started with the youth programs I was really excited to find myself in a team of young people all under the age of 25," she said.
"I have made some of my closest friends through the Vinnies Youth Programs."
Sarah is now senior leader of the St Joe's Youth Program and was recognised for her work and commitment to Vinnies at the Australian of the Year Awards held in Canberra this year.
"The awards night really highlighted just how many incredible Canberrans are trying to make a big change," she said.
"It felt wonderful to be part of a room of change-makers."