China harvesting organs from prisoners of conscience, human rights group claims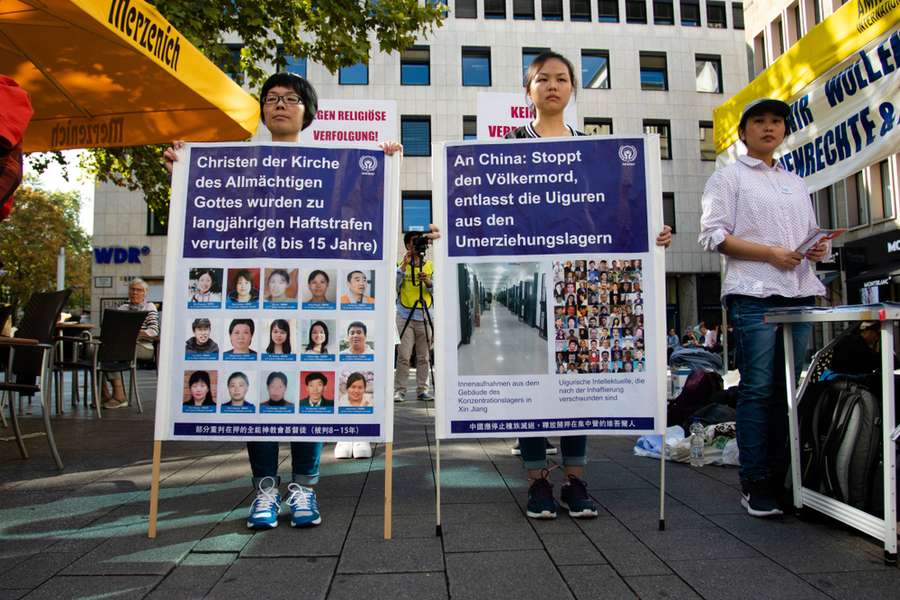 Geneva, Switzerland, Sep 26, 2019 / 03:30 pm (CNA) – The Chinese government is harvesting organs from religious and ethnic minorities, a human rights organization told the United Nations Human Rights Council in Geneva on Tuesday.
The China Tribunal, which calls itself an "independent, international people's tribunal" that investigates allegations of organ harvesting in the country, is led by Sir Geoffrey Nice QC. The tribunal said they found evidence that China is continuing to forcibly collect organs from political and religious prisoners, despite saying they stopped the practice four years ago.
"Forced organ harvesting from prisoners of conscience, including the religious minorities of Falun Gong and Uighurs, has been committed for years throughout China on a significant scale, and that it continues today," said Hamid Sabi, a lawyer for the China Tribunal speaking at the UN meeting.
The tribunal estimated that "hundreds of thousands" of people have been used to harvest organs, including hearts. This constitutes crimes against humanity, said Sabi, and is equivalent to genocide.
"Victim for victim and death for death, cutting out the hearts and other organs from living, blameless, harmless, peaceable people constitutes one of the worst mass atrocities of this century," he added.
Although organ donation and transplantation is "a scientific and social triumph," Sadi said that China's practice of killing the donor is a crime.
"It is the legal obligation of UN Member States and the duty of this council to address this criminal conduct," he said.
China has admitted in the past that it would regularly take the organs of prisoners on death row and use them in transplants, but said they stopped in January 2015. According to the China Tribunal, it is unlikely to be true. The tribunal says there has been an "explosion" of transplants in China over the last two decades, as well as an increase of "transplant tourists" who travel to China to purchase an organ.
These numbers "suggest a larger supply of organs than could be sourced from executed criminals alone," says the China Tribunal's website. This data, coupled with reports from prisoners, leads the Tribunal to conclude that "prisoners of conscience," who have been detained for no reason other than their faith or ethnic group, are being killed in order to supply organs for the country's organ trafficking industry.
Groups detained en masse in China include Uighur Muslims, Tibetans, practitioners of Falun Gong, and people who worship at underground "home churches" that are not recognized by the government.
On Tuesday, Deputy Secretary of State John Sullivan spoke at the UN General Assembly, and demanded an investigation into the alleged human rights abuses in the province of Xinjiang. Xinjiang is home to most of the country's Uighur population.
"The UN must seek the immediate unhindered, and unmonitored access to Xinjiang for the UN High Commissioner for Human Rights," said Sullivan. "The United Nations, including its member states, have a responsibility to stand up for the human rights of people everywhere, including Muslims in Xinjiang."
Sullivan added that it is imperative that the UN work to continue to monitor China for human rights abuses, especially "the repression of religious freedom and belief."
An estimated 1 million Uighurs, members of a Muslim ethnoreligious group, have been detained in re-education camps in the Xinjiang Uighur Autonomous Region, a region in China's northwest that is roughly the size of Iran.
Inside the camps they are reportedly subjected to forced labor, torture, and political indoctrination. Outside the camps, Uighurs are monitored by pervasive police forces and facial recognition technology.
The Chinese government has said reports on the camps by Western governments and media are unfounded, claiming they are vocational training centers and that it is combating extremism.