Clergy honour long-serving housekeeper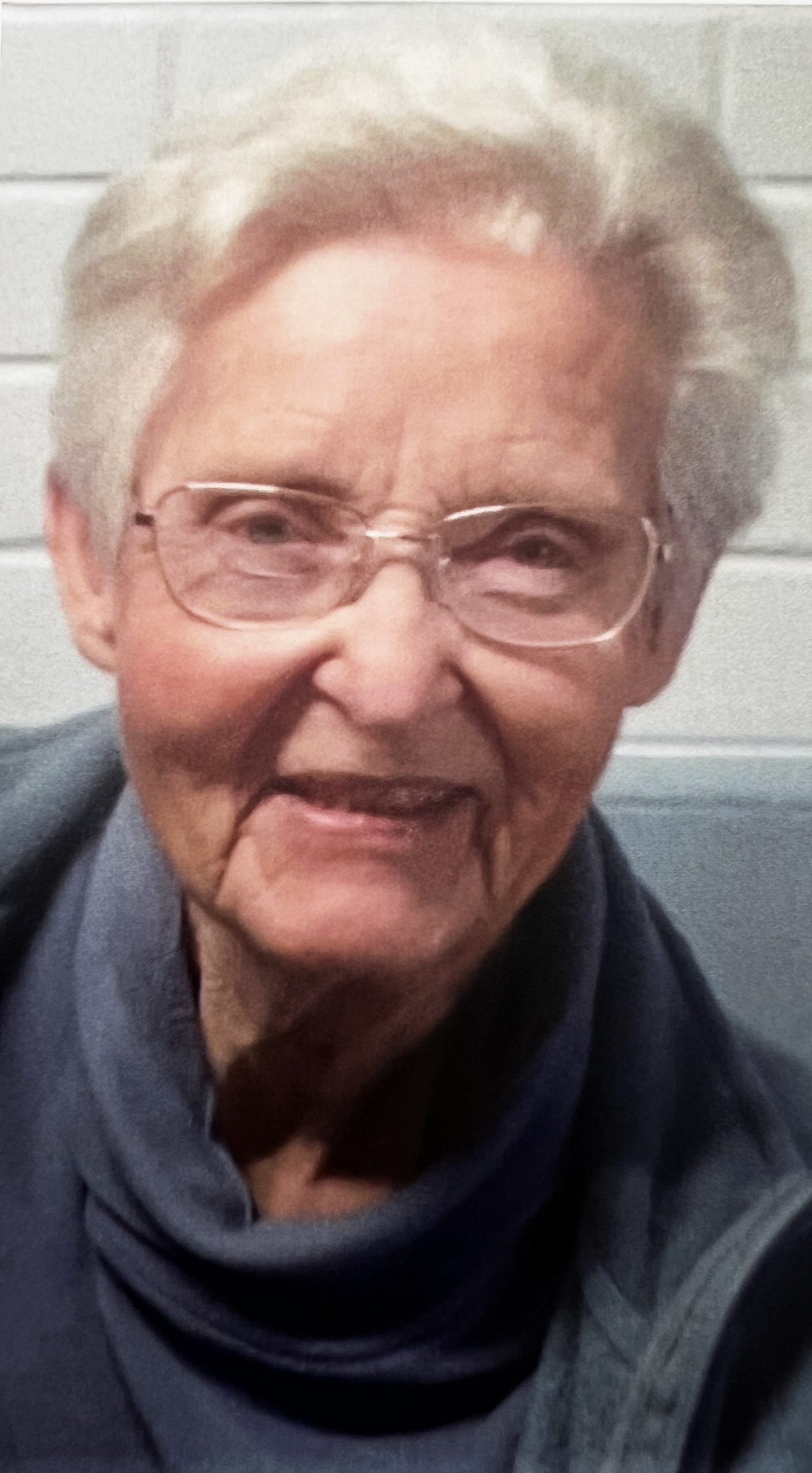 Margaret ('Margie') Rose, 7 November 1934 – 13 April 2023
In beautiful autumn weather, on the afternoon of Monday, 24 April, many gathered for the funeral of Margaret ('Margie') Rose. Margie was the former long-serving housekeeper at Queanbeyan presbytery and for the Christian Brothers community at St Edmund's College. Margie was remembered for her smile and generosity of spirit.
Bishop Pat Power and Fathers Troy Bobbin, Kevin Flynn, Tony Percy, Hilton Roberts and John Woods were present and representative of many other clergy who were beneficiaries of Margie's care.
In his homily, Monsignor John shared that he had not been aware of the challenges of Margie's early life: premature birth, loss of her father at age 8, polio the following year and extended hospitalization before she walked again. He suggested that her faith and resilience were nurtured during these times. After a number of moves in northern NSW, Margie, her husband Jim and sons James, Stephen and Jassen called Queanbeyan home. Margie was a house proud, except for when the grandchildren visited. Margie chose to become a Catholic and felt very much nurtured in her parish community.
Monsignor John considered a comment of St Francis De Sales was especially appropriate for Margie: "Nothing is so strong as gentleness. Nothing so gentle as real strength". In his 'Introduction to the Devout Life', Francis suggested that holiness is the call of all the baptised, not just clergy and religious. Margie responded to that call with her love of family, in her work and in her commitment to the parish as a catechist, Minister of Communion and parish choir member. As the Gospel reading noted that the risen Lord had opened the minds of his disciples to understand the scriptures, so Margie had a well-thumbed bible, was a member of a prayer group and was a reader of a wide range of spiritual authors, all of which helped nurture her life in Christ. Jassen noted his mother was ever "radiating love, peace and fun". However, Monsignor John noted that Margie was not perfect as she was a big fan of 'Midsomer Murders'! On balance, though and acknowledging the rich colours of autumn, Monsignor John suggested that Margie had brought the colour of the risen Lord to the lives of many and it was with confidence that she was commended to the next stage of life.
Margie's husband, Jim, predeceased her in 2017. Margie is survived by her three sons, seven grandchildren, 13 great-grandchildren and one great great grandchild. May she rest in peace to rise in Easter glory.