Ethics Finder search engine – a 'one-stop-shop'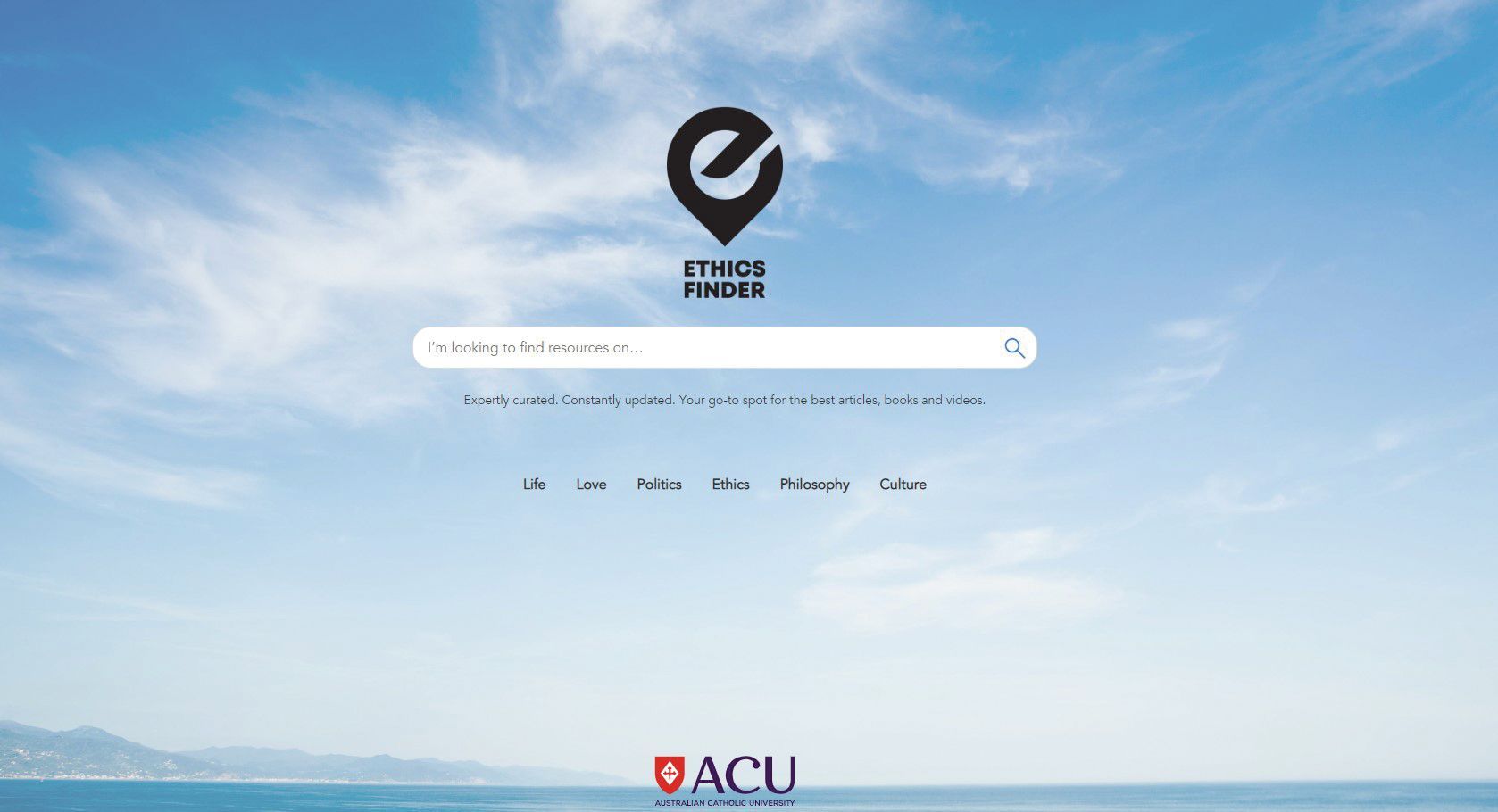 The world can be a fraught and confusing place when it comes to any discussion of ethics and the Australian Catholic University is working to make the terrain a little easier to navigate.
In November 2021, the ACU launched Ethics Finder, an online search engine for anyone interested in learning more about the field of ethics.
The site is advertised as "Your go-to spot for the best articles, books and videos."
Ten months on, the Catholic Voice spoke to the university's Deputy Vice-Chancellor for Ethics, Professor Hayden Ramsay. Was he happy with the level of engagement with Ethics Finder?
Though still early days, the short answer appears to be yes.
Based at the ACU's Sydney campus, he was especially complimentary of schools in the Archdiocese of Canberra and Goulburn. He described their response to the search engine as "wonderful".
He had also learnt that one Canberra Catholic high school had integrated Ethics Finder into its studies.
"That's exactly what we hoped schools would do," he said. "We'd love to hear how the search engine can better support school students and teachers."
He explained the ACU is working with its 80 international and Australian editorial consultants to invest in new approaches to ensure the topics, videos and papers remain relevant and useful.
Ethics Finder is edited by the university's Patrick Langrell and has an advisory board that's impressive in its geographic scope with members representing institutions in the US, UK, and Italy, as well as Australia.
"Ethics isn't just for lecturers and priests. Everyone wants to live well and act decently," Professor Ramsay said.
"We hope Ethics Finder will develop into a go-to support for people's personal choices and their education.
"We need to know why the Church teaches the morality it does, not just what that morality is. Hence, we need the ethics one-stop-shop," he said.