How Catholics can approach the topic of euthanasia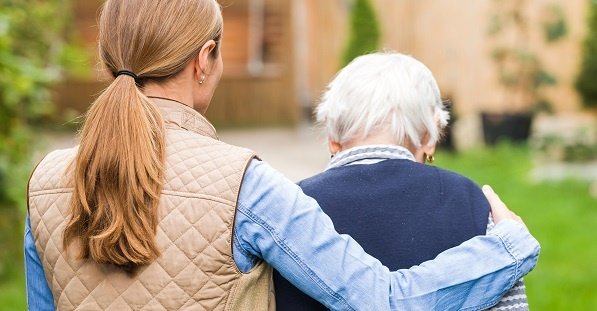 The last five years has seen a strong push in the culture for the elderly and sick to be able to end their lives through euthanasia and assisted suicide. As calls for euthanasia grow, let us look at questions that surround how Catholics can approach the topic of euthanasia.
1. What does the Catholic Church have to say about euthanasia?
Compassion for the sick and suffering is something which unites us all. Many of us have accompanied friends or family as they face the fear and uncertainty of a serious illness. Often it is a painful and deeply emotional time.
The Church states that euthanasia and physician assisted suicide, as the deliberate killing of an innocent human being, is always wrong. Every person, because they are made in the image of God, has a dignity that is not dependent on our usefulness or our health, but simply on our humanity. As Pope Francis said in 2020, "Life is sacred and belongs to God; hence it is inviolable and no one can claim the right to dispose of it freely."

2. Why do people choose euthanasia?
Recent studies have found that people who request euthanasia may be more impacted by social and psychological reasons than their symptoms of physical pain.
One study found that the desire for euthanasia was more likely to come from people who expressed that they felt like they were burdening their families. People who request euthanasia are also far more likely to report feeling levels of loneliness, hopelessness and loss of meaning.
3. Isn't euthanasia the only way to stop the suffering of an end-of-life illness?
Researchers have found that the physical pain of an end-of-life illness can be treated with palliative care.
Palliative care is treatment that is specifically designed to manage the pain and increase the quality of life for people with an incurable illness.
Sadly, good palliative care is still underfunded and remains out of reach for many Australians who are forced to suffer needlessly.
4. What if the pain medication might hasten death?
Some are concerned that painkillers used to treat the pain of someone with a terminal illness might hasten the end of a patient's life.
Giving these painkillers, as long as the intention of those involved is to relieve the suffering of the patient and not to hasten death, does not count as euthanasia as it is not an attempt to deliberately end the life of the patient.
5. What if the only treatment available causes more suffering?
Stopping unnecessary and overbearing treatment is also not a form of euthanasia.
Although basic care, like food and water, should always be available, it is not necessary to go ahead with an extraordinary form of treatment that would cause greater suffering.

6. What can we do?
We come into life as babies – totally dependent on others. So too, we can find ourselves almost totally dependent because of sickness and/or age. It is a call for us to deepen our love and service of our families, parents and wider community.