National Day of Prayer & Fasting
2 March 2019 @ 10:00 AM

-

4:00 PM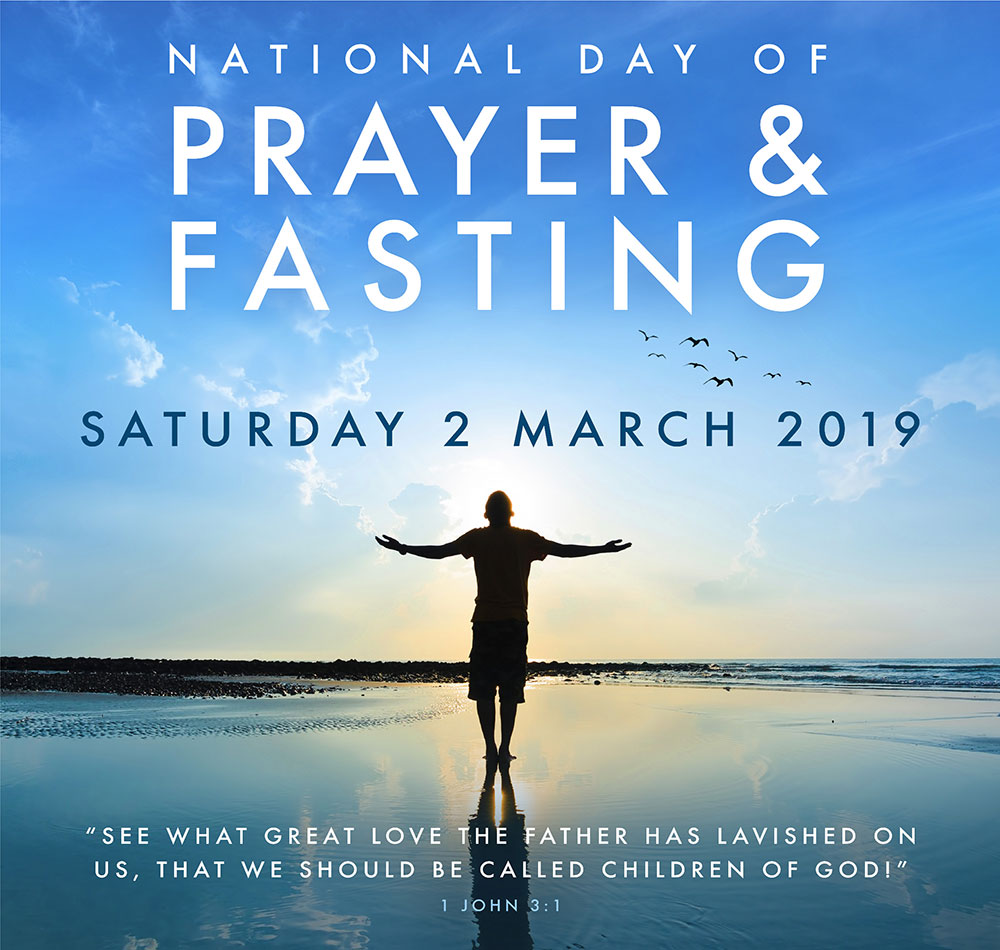 Join together with Christian leaders and Churches of all denominations in your region to pray and celebrate the National Day of Prayer & Fasting from 10 AM – 4 PM Saturday 2 March 2019. 2 Chronicles 7:14
Pray for a NAtional Awakening for Australia and pray for millions to find Jesus Christ.
Take part in the 40 Day Prayer Relay.
Initiate a Bible Reading marathon and take part in a live prayer webcast on the day.
Register now: www.nationaldayofprayer.org.au
Catholic Session: 2 March 2019, 1 – 2pm, Parliament House Lawns
There will be a "Catholic Session" for the National Day of Prayer and Fasting which Archbishop Christopher Prowse will be involved in, and Tim Kirk leading worship.