One day retreat in Canberra at St Benedict's Catholic Church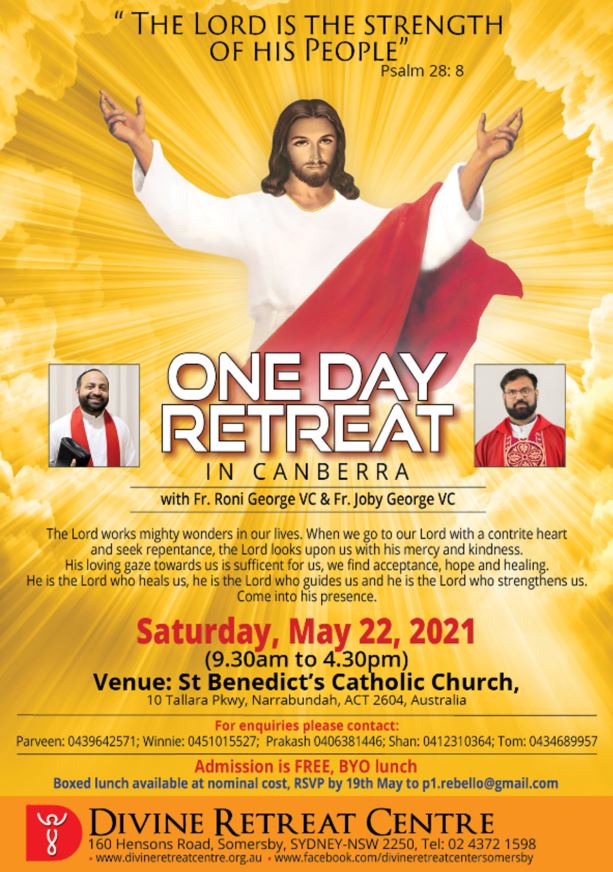 Dear sisters and brothers in Christ,
Warm greetings!

"Come close to God and God will come close to you" (James 4:8). When we go to our Lord with a contrite heart and seeks repentance, the Lord looks upon us with mercy and kindness. His loving gaze towards us is sufficient for us, we find acceptance, hope and healing. He is the Lord who heals us, he is the Lord who guides us and strengthens us. Let us come into His presence and receive the blessings He has kept in store for us!
Fr Joby and I are pleased to invite you to a One Day Retreat on May 22, 2021 (see retreat flier attached). Help us to promote the retreat, please reach out to family and friends.

Blessings in Christ,Fr Roni George VC
Director, Divine Retreat Centre
Somersby