Film about legalised euthanasia provokes insightful discussion
More than 50 people, including some medical personnel, attended a screening of the documentary film Fatal Flaws on Sunday, August 18 at the Haydon Hall.
The filmmaker explores the dangers of legalising euthanasia and assisted suicide through personal interviews with patients, their relatives, doctors, legislators & lawyers in jurisdictions where these practices are already legal.
The film demonstrates how rapidly the rights and wellbeing of the most vulnerable members of society are undermined when doctors are given the legal right to kill or assist in killing their patients.
In the discussion which ensued after the film, participants agreed on the vital importance of advocating for appropriate funding for aged care, disability services, and mental health. Participants also spoke of how vital it for each of us to take seriously our responsibility to reach out with love to all who need our care and company.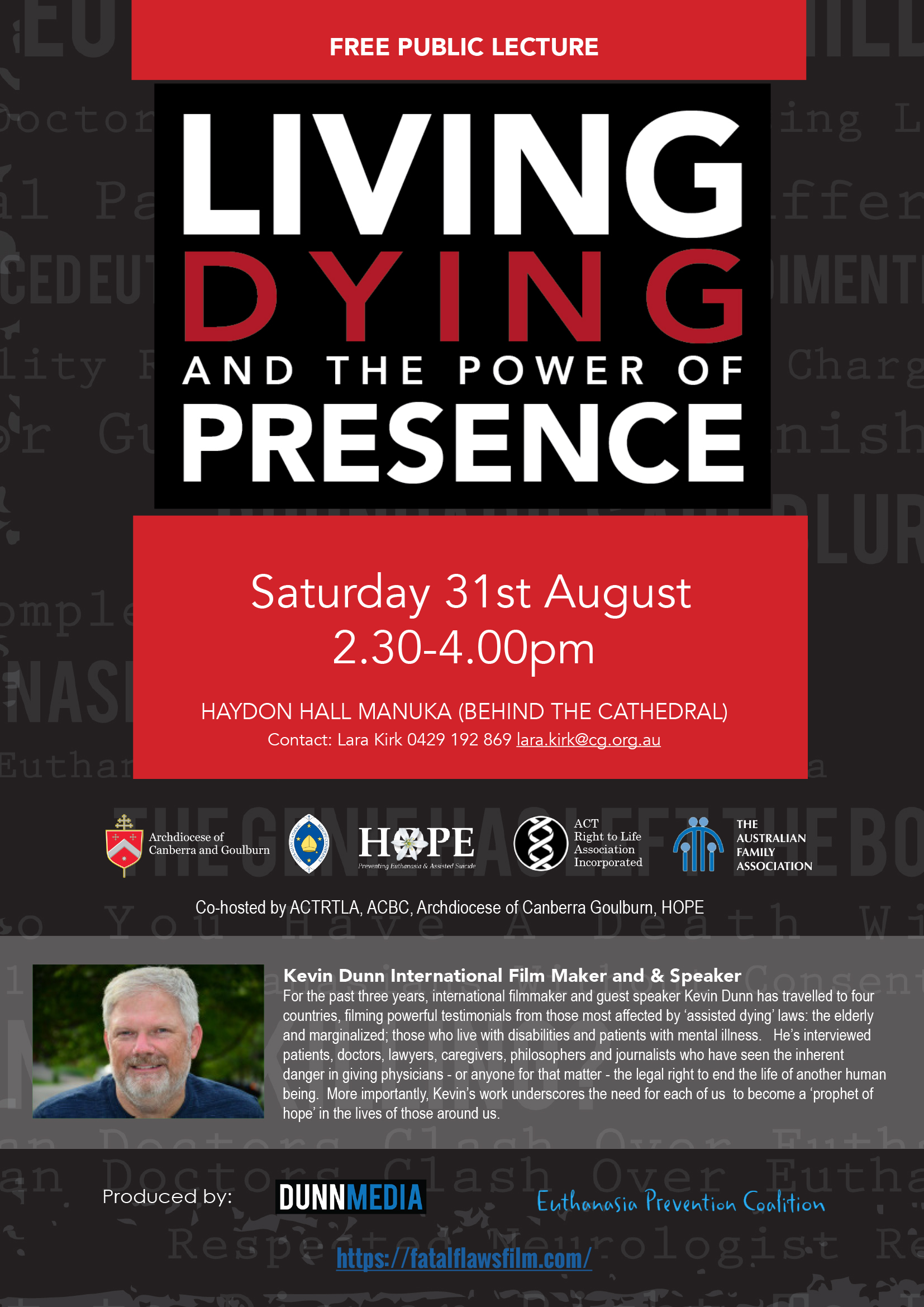 If you would like to organise a screening of the film Fatal Flaws contact Bev Cains of ACT Right to Life 345Bevc@gmail.com. The film can also be rented online for personal viewing at https://vimeo.com/ondemand/fatalflawsfilm/273940806
Coincidentally, filmmaker, Kevin Dunn, will be visiting Canberra on Sat 31st August to give a free public lecture on "Living, Dying and the Power of Presence" 2.30-4.00pm, Haydon Hall (behind the Cathedral) Manuka. No need to RSVP.
Enquiries lara.kirk@cg.org.au 0429 192 869