Finishing with a flourish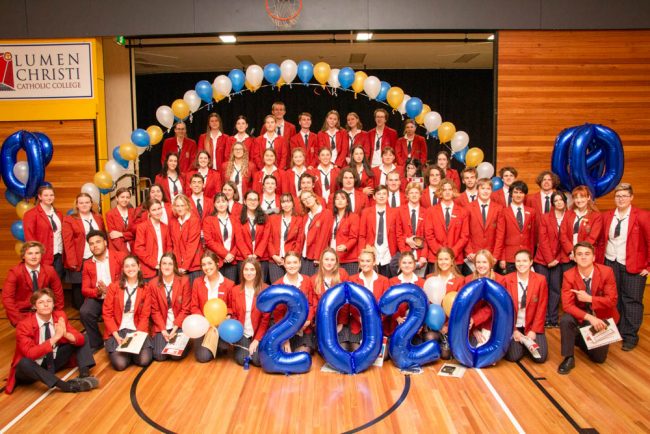 Year 12 students at Lumen Christi Catholic College didn't let COVID-19 get in the way of finishing classes with a flourish.
Students dressed to impress arriving at school in old, recycled and out-of-date formal wear for a "Retro Prom" themed lunch, prepared and served by VET Hospitality students.
Due to COVID-19 restrictions, the College was unable to invite families to join them, and instead events were live streamed.
College captain Ewan Piotrowski said "I think it's safe to say none of us expected our final year at Lumen to turn out like this. And although we can't have the graduation we all dreamed of, we can still celebrate the achievements and efforts of our graduating year. During COVID we have come closer together as a year group."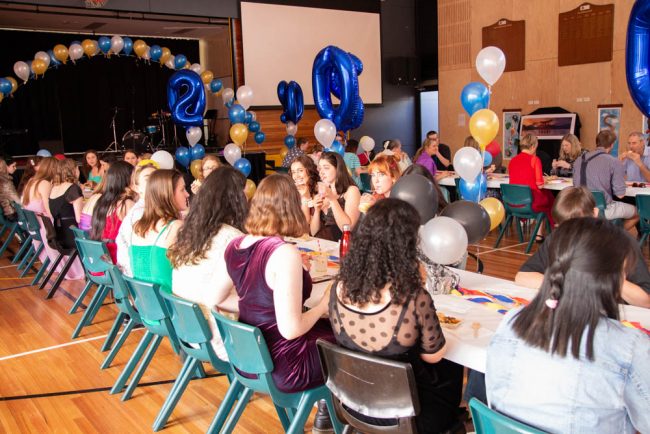 College captain Lucy Little thanked teaching staff "whose passions have equipped many of us with the knowledge that has inspired our futures. This year we have learnt that, in order to appreciate even the simplest of things, sometimes we must face hardship. In amongst all the complexities of life, we have learnt that human interactions are valuable."
Students who had completed a major work as part of their HSC studies showcased stunning art and woodwork as well as amazing musical performances.
During the week students took part in a Graduation Mass where they were presented with a graduation certificate and a parting gift from the College.
The last day for students included a Graduation Assembly where they were awarded for their academic, service, sporting and cultural contributions to the College.
Principal Shane Giles said "Lumen Christi Catholic College is very proud of our graduating students. From their earliest days in Year 7, they have shown themselves to be a cohesive group, and over the many years, have made enormous contributions to the life of our school. In the extraordinary circumstances of 2020, they did not falter."