Cookies – What are they?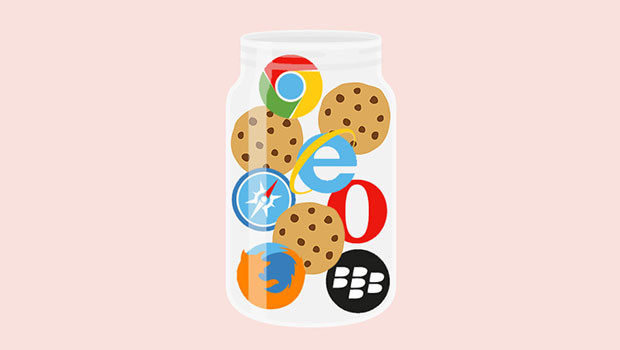 The mention of "computer cookies" reminds us of baked goods. However, when it comes to tech, cookies refer to small pieces of software which play a crucial role in how you use the internet. Although necessary for internet use, cookies can also pose a risk, so understanding what they are and what they do will help you use your computer more securely.
A computer "cookie" or "HTTP cookie" is a small packet of digital information. When visiting a website, the website sends this information packet to your computer, which then stores it inside a file on your internet browser.
The cookie lets the website remember you, your website logins, your search history and more. An example of website memory being useful is when you make online purchases; the website will remember what you've selected to buy in your online shopping cart, and at the website's checkout screen the website can remember your preferred payment method. Website cookies facilitate what you do online.
Dangers
The dangers of cookies go hand-in-hand with the benefits. Websites you visit may store information containing valuable data, such as passwords or credit card details. This information is a target for online criminals. Most websites have defences against information theft, but no website is fully secure. Visiting an unsafe website can expose you to cookies of unknown origin which may spy on your internet use and steal your data.
Management
Balancing convenience and safety online can be done through regular cookie management. Begin by making sure that in your "Privacy and Security" settings, located in your browser's settings, you have selected "Block third-party cookies" at the very least. Following this all you need do is to occasionally delete accumulated cookies, which can be done by opening the "Clear browsing data" option.
This option will enable the deletion of all your internet history, denying anyone the ability to try and access your valuable private information.
Stay safe online. Use your common sense and avoid websites your browser marks as "unsafe" or those that look dodgy. This way you can limit the risks to yourself and your loved ones.