Parishioners prayers answered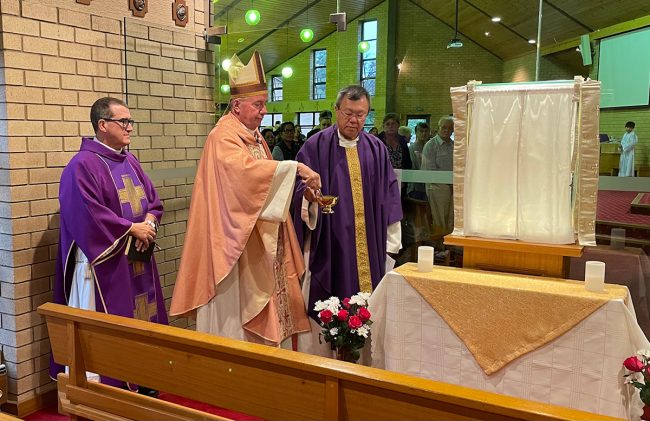 Parishioners of St John Vianney's Parish Waramanga have experienced a long wait to get their new adoration chapel blessed.
Although the chapel was opened in March last year, COVID meant the blessing had to wait until last weekend.
Archbishop Christopher Prowse celebrated Mass with parish priest Fr Michael Lim and assisted by Deacon Vince Barclay.
The chapel is at the front of the church and is an original part of the building.
Fr Michael received money to put in floor-to-ceiling glass panels including two glass doors that allow access to the church.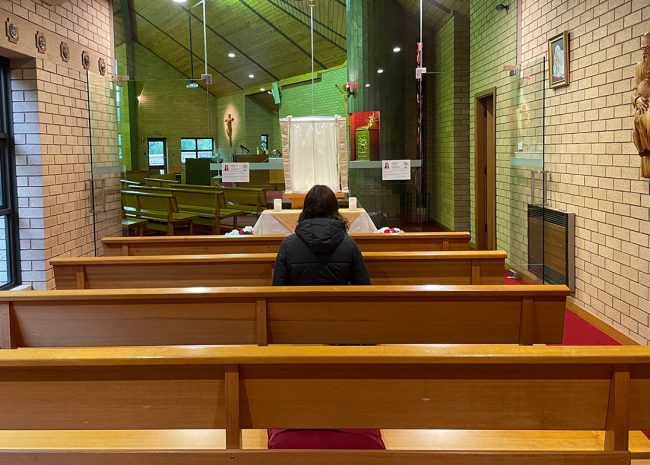 With churches closed during the pandemic, Fr Michael said they felt privileged to have a space parishioners could use daily.
"It is such a beautiful space to be able to come and be with God in prayer and we are very grateful to have the chapel," he said.
In his homily, Archbishop Christopher said through the pandemic "people have had an opportunity to be on their own with God through stillness, silence and simplicity".
"This [adoration chapel] is where we become present to God, to Jesus and the Blessed Sacrament."
The adoration chapel is open daily from 7:30am-5pm with entry via the back door of the chapel.