Forty fabulous years for St Michael's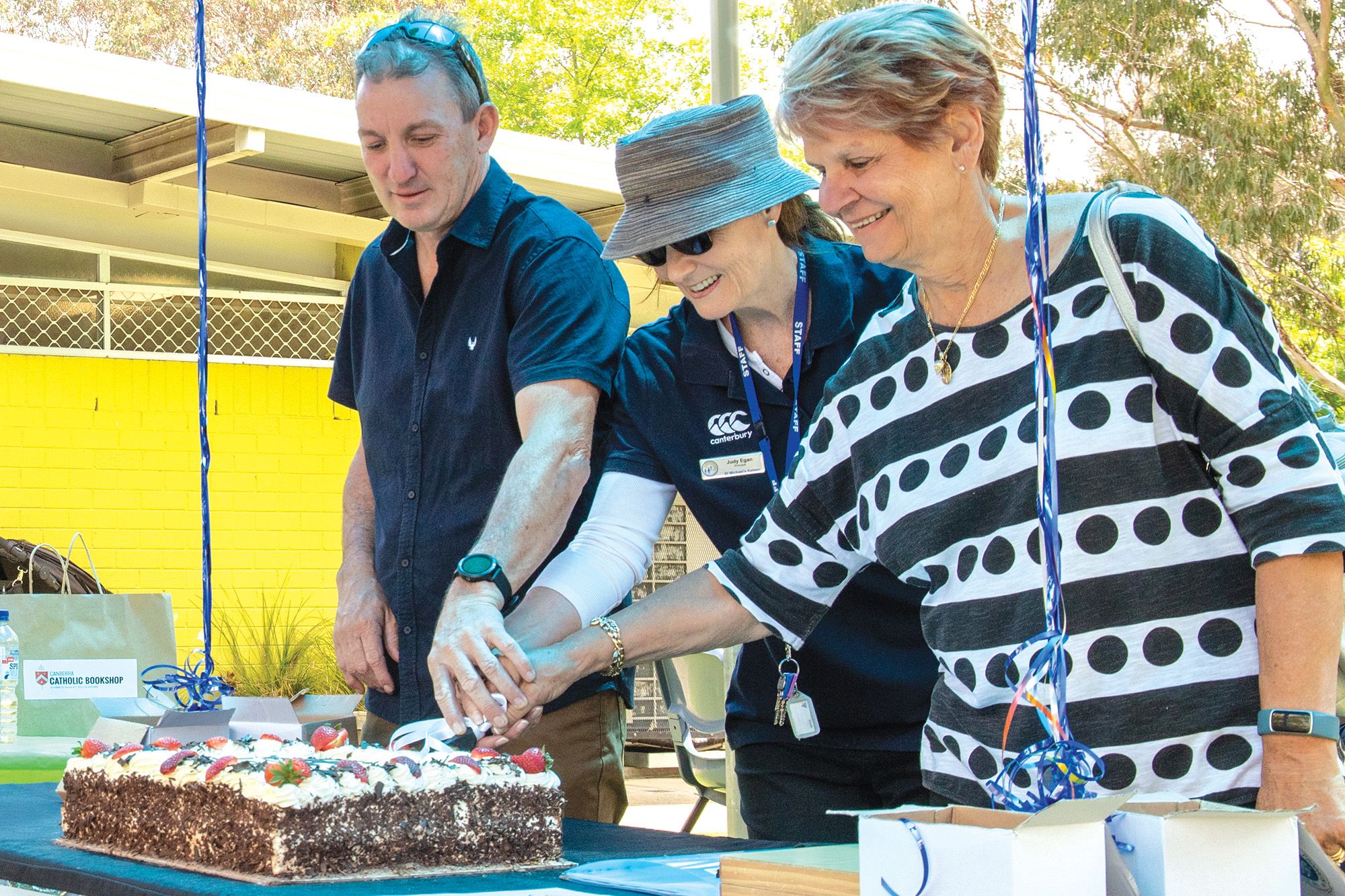 This year St Michael's Primary School celebrated a wonderful anniversary of 40 years- 1982-2022. Did you know that in the past 40 years, there have been three Principal's named Judy! Judy Campbell, Judy Walsh and currently- Judy Egan. On my first day at St Michael's, I was introduced to our long-serving Maintenance Officer (Janitor) Kim Kennedy; his first words were, "not another Judy!"
Early in the year, the Community Council hoped to organise a community event where students and families could be part of the fun. Thanks to the amazing organisation of Maria Papasidero- also a 'get things done' long-time staff member – the event took shape.
On Saturday, 19 November, the community turned out in droves, and thanks to many prayers, the weather could be described as baby bear's porridge- "not too hot, not too cold, just perfect!" There was sponge throwing, BBQ, tombola, book stall, face painting, indoor jumping castle and various stalls managed by parents and friends. The library was converted into memorabilia central, and the chocolate trailer was a massive hit, with students vying to land a coin on a chocolate block.
Highlights of the day were the speeches and the cake cutting. It was a fitting celebration for a school that truly lives by its Mission and Vision- to be a people of harmony.