Guinness and God returns for 2021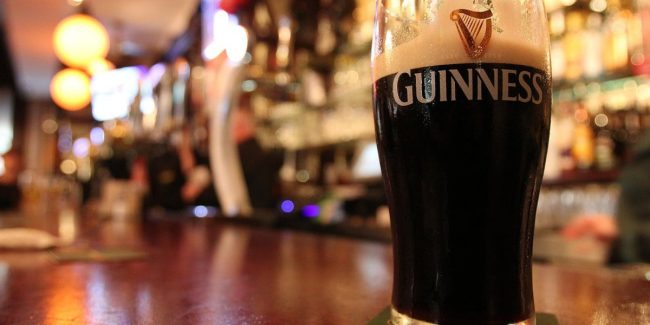 We usually go to a church to hear the Word of God preached, however last night over 40 young adults gathered in one of Canberra's best-known pubs to learn about God's love.
Centrally located at King O'Malley's, the well-known event Guinness and God has been a part of the Catholic Canberra landscape for more than 10 years.
In partnership with Australian Catholic University's ACT campus, the Archdiocesan initiative brings young adults from all walks of life together to hear about the Christian faith – and what better place to do that than in a pub?
Guinness and God boosts a rich history, attracting international speakers such as Bishop Robert Barron and past 'America's Next Top Model' contestant Leah Darrow. However, with personnel changes in each organisation, the Guinness and God event looked to have run its course.
After a couple of years' break, Associate Professor Patrick McArdle believes Archbishop Prowse's persistence and desire to re-establish Guinness and God as a key event for young adults in Canberra was fundamental to its return.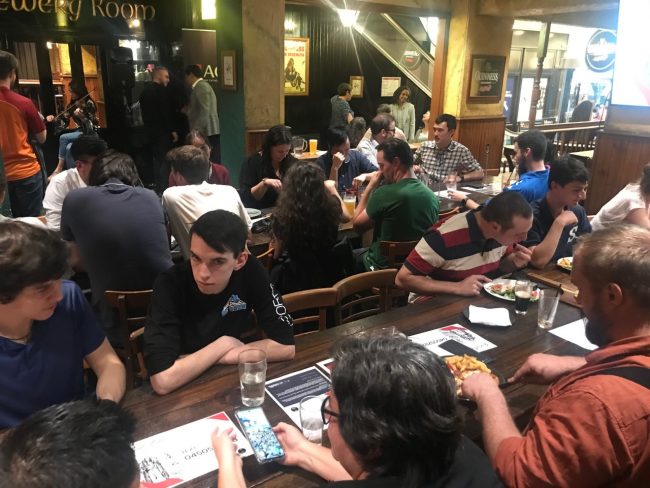 "Over the last few years, I have met regularly with Archbishop Christopher and each time, he would ask me, "What is happening with Guinness and God?" Prof McArdle said.
In 2019 the event was back on Canberra Catholic's calendar, but it was not long before another challenge presented itself.
"Last year, we had everything scheduled," Prof McArdle said. "We had speakers, we had themes, but unfortunately, COVID hit. However, we are thrilled that Guinness and God has returned in 2021."
The Guinness and God series in 2021 will be concentrating on four themes taken from Pope Francis' Post-Synodal Apostolic Exhortation Christus Vivit– God Loves, Christ Saves, Christ is Alive, and Christ Sends.
The first event of the year began with a presentation from Alpha Australia's Director of Youth Ben Higgins and was followed by a panel discussion that included Mr Higgins, ACU's Campus Associate Marci Oringo and Archdiocesan Pastoral and Mission Formation Coordinator Christian Nobleza. The panel reflected on their experience of God's love and invited participants into a time of questions and discussion.
The next Guinness and God event will be held on Wednesday 28 April. For more information visit www.cgyouth.org.au