Health and Education on the agenda for annual Ecumenical gathering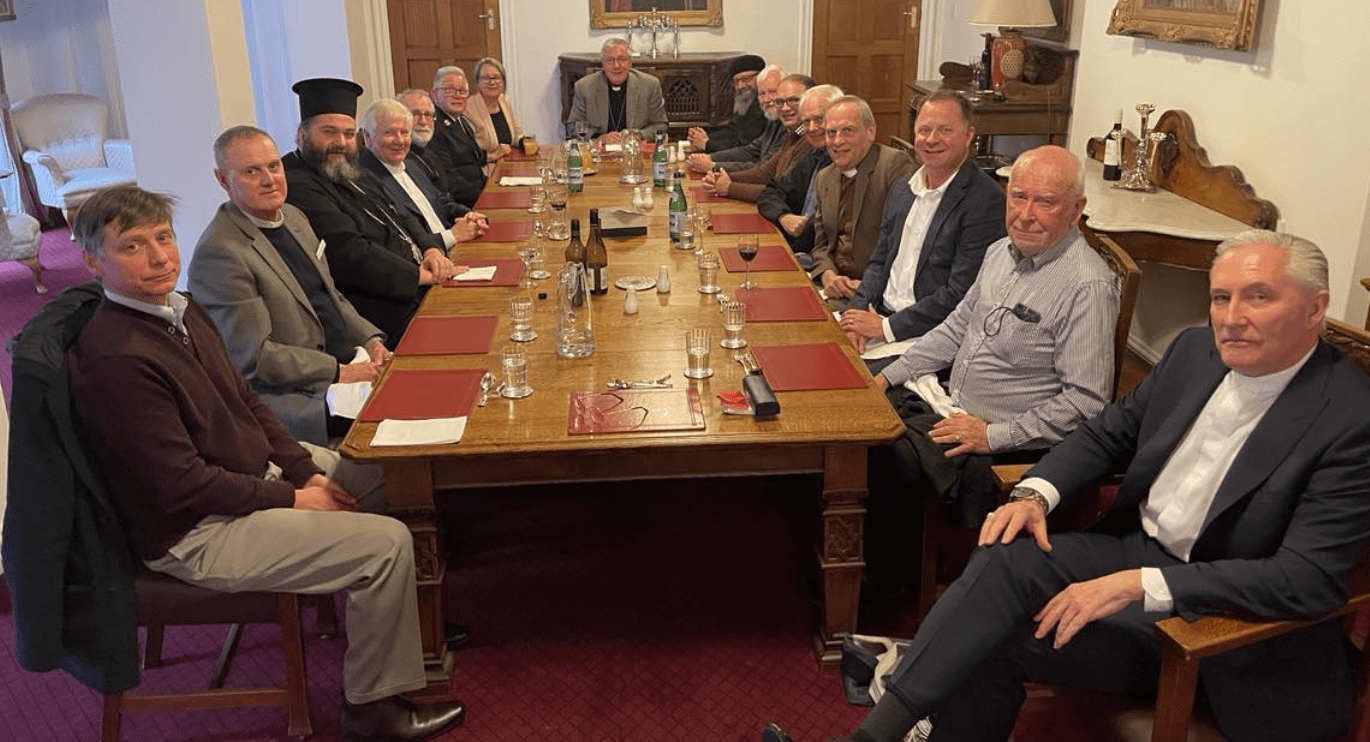 Religious leaders from around the region broke bread together at Archbishop Christopher Prowse's house this week, sharing a commitment to Christian unity at the annual ecumenical luncheon.
Fifteen Christian leaders joined the Archbishop on Wednesday, representing the Roman Catholic, Lutheran, Anglican, Baptist, Greek Orthodox, Russian Orthodox, Coptic Orthodox, Church of Christ, Presbyterian, Uniting and Pentecostal denominations.
Anglican Bishop Mark Short said the luncheon was an expression of Christian fellowship amongst the churches of Canberra and surrounding areas.
"It is an opportunity to establish real friendship and talk about matters of common concern," he said.
"It's a chance to consider how we, and the churches we represent, might be a blessing to the city of which we are a part."
Bishop Short said he looked forward to hearing from different church leaders on how they were making the journey back out of covid in their churches.
"I am also keen to hear about how we interact with different areas such as health and education," he said.
Presbyterian senior minister Reverend David Campbell said it was important in a place such as the ACT for church leaders to come together to share fellowship and to show mutual support for one another.
"Ministry at whatever level we are at can sometimes be lonely and a bit isolating," he said.
"We are often dealing with the same problems, so I think an opportunity like this gives us a great forum to be able to bond together as part of the body of Christ."
Australian Christian Churches regional leader Pastor Sue Miller also thanked Archbishop Prowse for hosting the lunch, noting the significance of meeting around the table.
"The table has always been very important to Jesus – he sets the table before us, and I thank you for the table you have set for us," she said.