Local News
Archbishop highlights the challenges of running a faith-based service during Marymead CatholicCare's amalgamation celebration
Two major Social Service organisations in Canberra, Marymead and CatholicCare, amalgamated in what has been called a very significant historical moment in the life of the Catholic Church in the Archdiocese.
In his address, Archbishop Prowse highlighted the challenges in flourishing as a faith-based service in a highly politicised and ideologically ridden secular world when outreaching to the poor.
"Sometimes Catholic organisations dumb down their Catholic identity for fear that it will impact government-funded projects," he said.
"This is understandable, but the strategy is fatally flawed.
"If we are all truly one in mind and heart, then no wolf will shake the cage of what we do. They will see that what we do is done so beautifully and much better than others that there would be no reason for impulsive takeovers or draconian action. Our kindness, closeness and motivation arise from our commitment to our Religious values and ethos."
More to come in the Catholic Voice
---
VIDEO: Calvary Hospital nurse shares heartfelt experience
A nurse from Calvary Public Hospital, Bruce, recently texted Fr Tony describing his thoughts as crosses were removed from the hospital.
---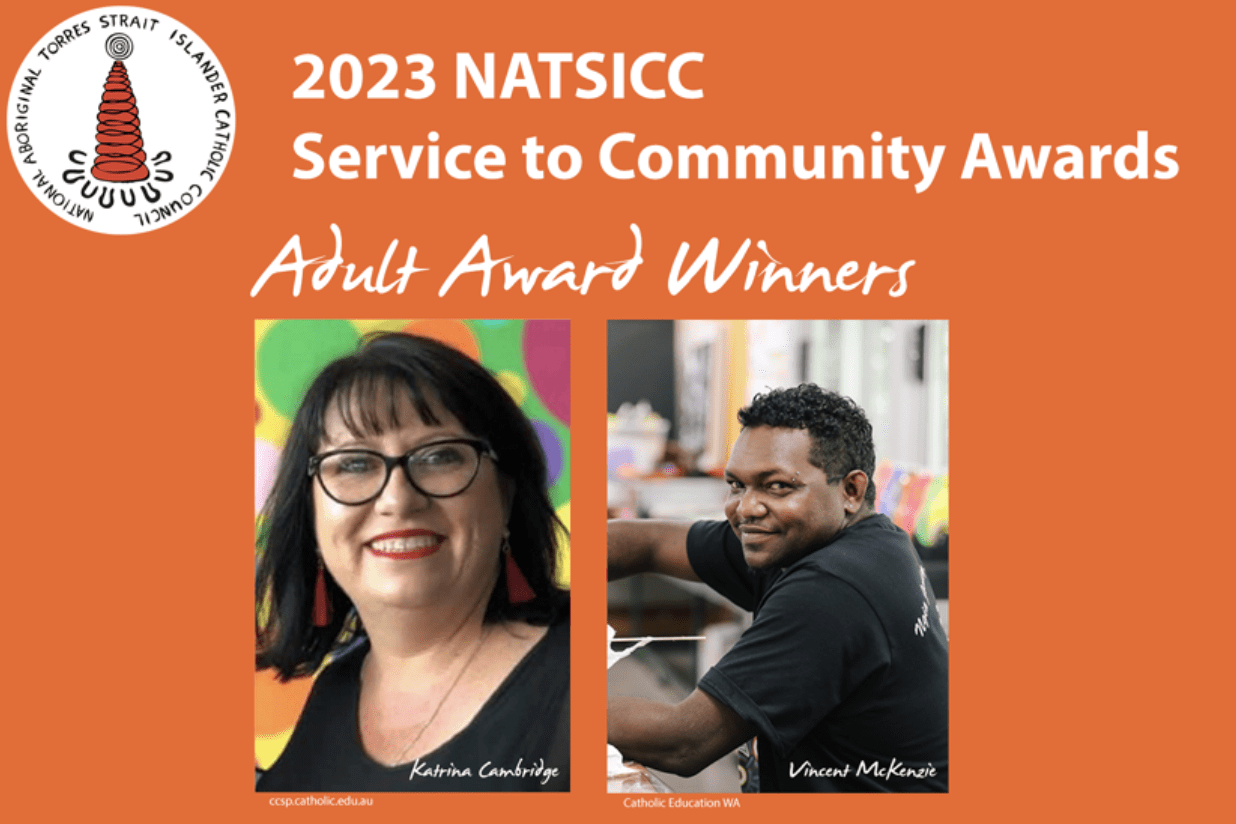 NATSICC Service to Community Winners
In the lead-up to Sunday's Aboriginal and Torres Strait Islander Sunday Celebrations, Katrina Cambridge is one of two recipients awarded the 2023 NATSICC Adult Service to the Community.
Katrina Cambridge, is an active member of the Canberra and Goulburn Archdiocesan Aboriginal Catholic Ministry and was given the award for her "extraordinary commitment and leadership in fostering cultural and faith engagement."
It was noted that Ms Cambridge's efforts to encourage Aboriginal families to attend ACM monthly Masses and her collaboration with teachers to involve students in their culture and faith had made a significant impact.
---