Emotions erupt as Roe v. Wade becomes an historical milestone, again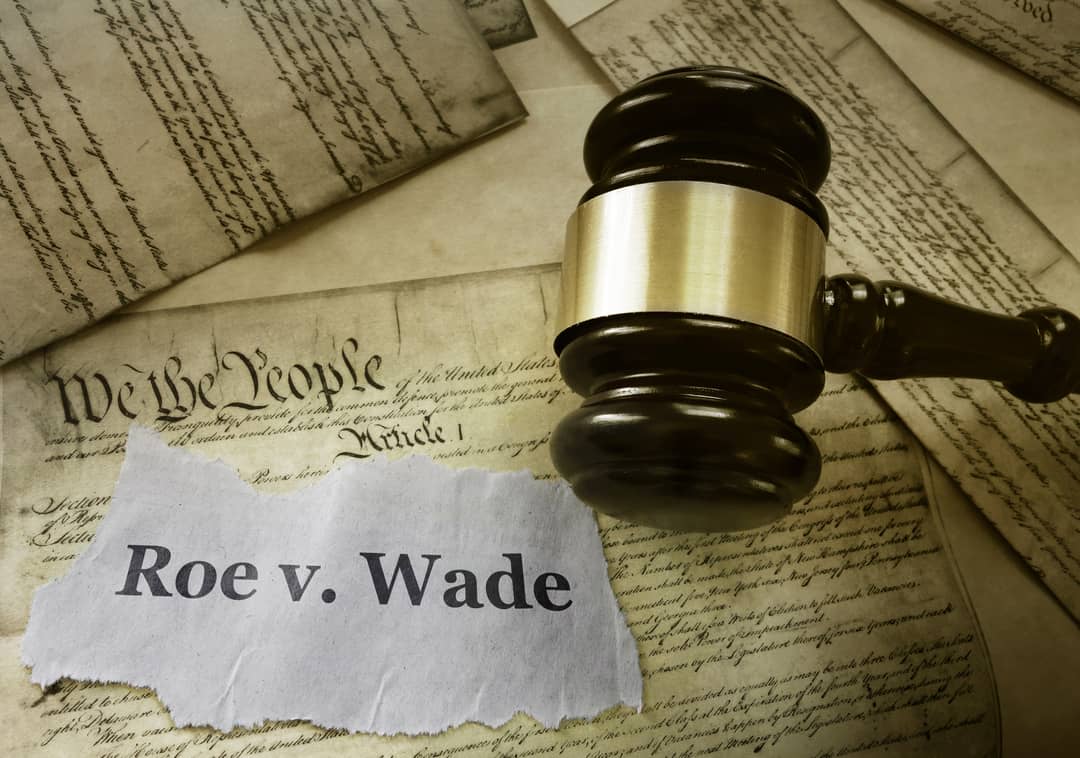 Emotions have erupted over recently leaked US Supreme Court documents connected with the pro-choice 1973 case, Roe v Wade.
In the landmark case, the Supreme Court ruled to protect a pregnant woman's liberty to choose to have an abortion.
What is the significance of the Supreme Court's apparent intention to overturn it?
Roe v Wade began in 1970 when Norma McCorvey (under the pseudonym Jane Roe) sought an abortion in the US state of Texas. After her claim was denied, Norma's case quickly turned into a class action suit appealing to the Supreme Court for constitutional abortion rights.
This became the legal case, Roe v Wade. The law passed the all-male court in 1973, radically shaping the next 49 years of American history.
Norma later converted to Catholicism and did not have the abortion her legal team fought for. Yet, abortion was now a constitutional right and legal in every US state.
On May 2, 2022, the Supreme Court Justices' draft opinion, outlining the reasons to overturn Roe v Wade, was leaked to the media – a first for such a document. While the draft papers are circulating the globe, an official investigation has been launched.
The leaked draft states that for implicit rights to be recognised as a right or legally protected under the constitution, the law being considered must be consistent with previous American laws and traditions and within their 'scheme' of 'ordered liberty'. Before Roe, common law condemned abortion, with almost every state claiming it to be criminal. Roe was a sudden break from this tradition.
And so, the Supreme Court is seeking to overturn Roe's claim to abortion, a claim not clearly supported by the constitution.
As a result of the possible overturn, many states have enacted trigger laws that will criminalise abortion if Roe is no longer part of the constitution.
Even many liberal states will face the restraints around parental mandates and a lack of Medicaid (American Medicare) coverage for abortion, changing drastically its access across the nation.
While the US Supreme Court considers the legal ramifications, some abortion advocates are calling for nationwide demonstrations and disruptions. Archbishop José H Gomez, President of the United States Conference of Catholic Bishops, asked all American Catholics to unite in prayer and fasting.
"As Catholics, let us witness the beautiful gift of life with civility and love, and with our peaceful prayers and our compassionate service to all those in need," he said.
Although there is no official date for the final decision, the Supreme Court historically publishes rulings before the end of June. Media across the globe are speculating on an announcement in the coming weeks.
Abortion in Australia is legal and is fully decriminalised in all jurisdictions, starting with Western Australia in 1998 and lastly in South Australia in 2021.
Anna Harrison is a young writer who graduated in 2019 with a BA in Liberal Arts. She has worked in Church based Ministry across Sydney and Perth.