Humble pastor farewelled: Fr Brian Maher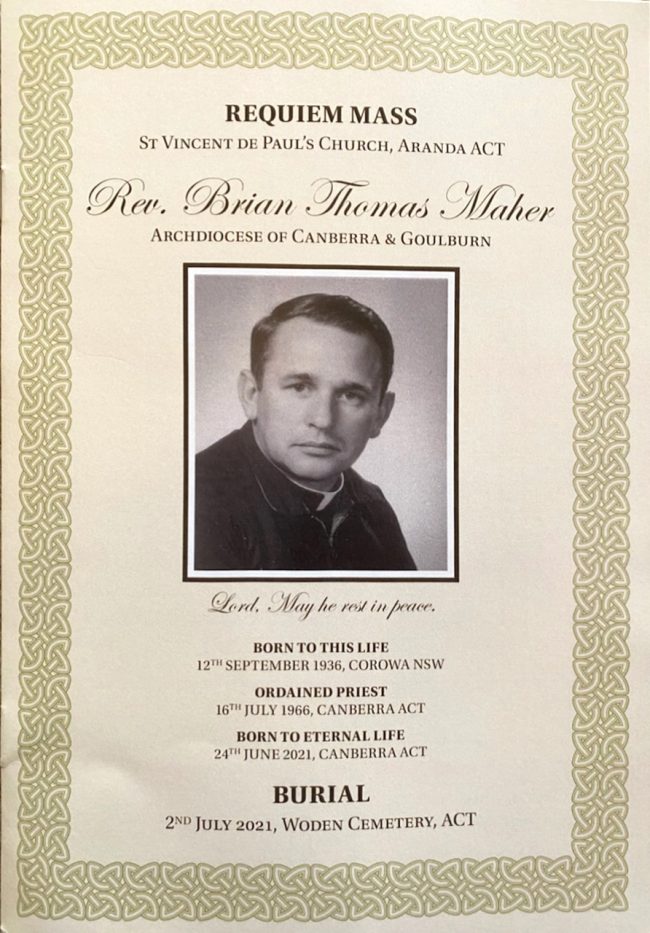 Humble and devoted priest, historian and published author, and a passionate Canberra Raiders fan … these were some of the epithets used to farewell Fr Brian Maher at a Requiem Mass in Canberra.
After years of declining health the much-loved and respected priest died recently at the Calvary Haydon Retirement Village in Canberra. He was 84.
Archbishop Christopher Prowse was chief celebrant for the Mass at the St Vincent de Paul Church, Aranda, with about 30 of Fr Maher's brother priests concelebrating.
Many of Fr Maher's family, friends, and former parishioners attended the service, COVID spaced and masked.
They were welcomed by his niece, Kristen Morwood, who recalled Fr Maher's achievements as a priest with a deep commitment to faith, but also someone with a life-long passion for history and ongoing learning.
But it was his devotion to his extended family she recalled most fondly.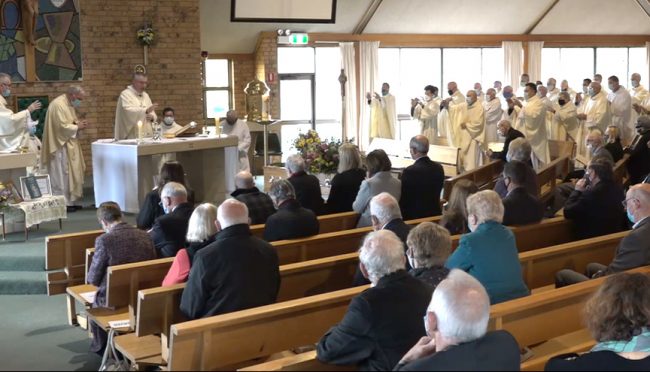 She said he was a very special uncle and great-uncle who took an active interest in family matters and was always encouraging and supportive.
"He believed in treating people with dignity and respect and kindness, as part of everyday life," Kristen said.
Retired Bishop Pat Power, a fellow seminarian from the late 1950s and early 1960s and a life-long friend, gave the homily.
He brought smiles from the congregation when he recalled their days playing rugby league together at the seminary with Pat the "lumbering forward" and Brian the "crafty, little half back".
But more than the latter's sporting prowess, what stood out most over the years was his humility.
"Like any true leader, Brian never displayed any sense of superiority but was a true brother to those he sought to serve," Bishop Power said.
The Archdiocese owed Fr Maher a huge debt for his work as an historian, having written 10 parish histories and publishing his inspirational work, Planting the Celtic Cross: Foundations of the Catholic Archdiocese of Canberra and Goulburn.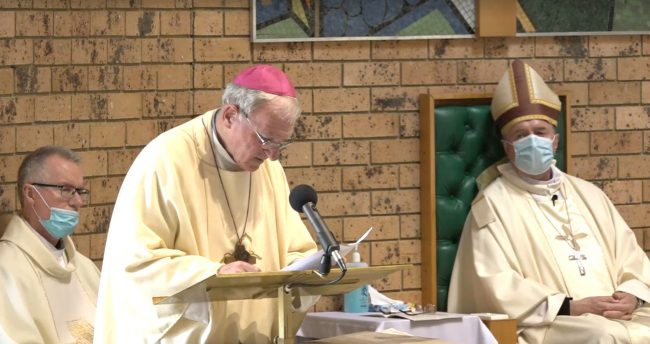 "We can be assured that Brian is now at home with his loving God as he always followed Jesus as the way, the truth, and the life," Bishop Power said.
Fr Maher served the Archdiocese for 55 years with appointments in Cootamundra, Bungendore and Aranda, among many others. He received an Order of Australia in 2009 for his services to the church and historical organisations.
He was buried in Woden Cemetery.