Last class for the Sisters of the Good Samaritan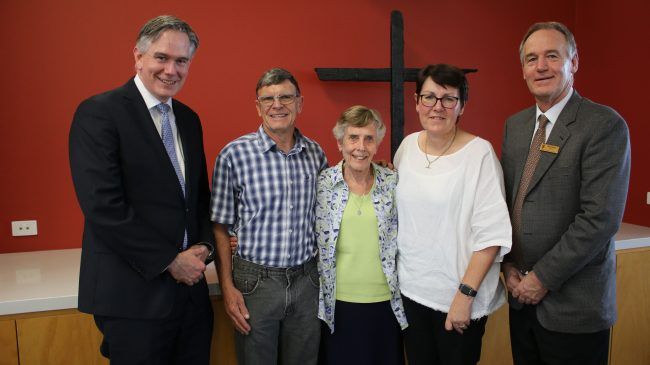 All good things come to an end and such is the case for the Sisters of the Good Samaritan.
Congregational leader, Sr Patty Fawkner, has announced the order has concluded its "long and dedicated" ministry to education in the Archdiocese of Canberra and Goulburn with the retirement of Sr Suzanne Hallams.
Sr Hallams was the last in the line of "Good Sams" that have served in the region and was recently farewelled at Canberra's St Francis Xavier College where she had ministered for 17 years.
The association of the Sisters of the Good Samaritan with the Canberra/Goulburn region stretches back to the Archdiocese's predecessor, the Diocese of Goulburn, when they opened a convent at Braidwood in 1877.
They then opened a convent in Queanbeyan in 1879 and arrived in Canberra for the opening of the St Christopher's School in the 1920's.
Sr Suzanne's retirement completes almost 95 years of continuous Good Samaritan service to Catholic education in Canberra alone.
Archbishop Christopher Prowse responded to the news by paying tribute to the Sisters for their "selfless service" to the Archdiocese over many years.
He said we owed them an "enormous debt of gratitude and thanksgiving".
The Good Sams will remain present in the Archdiocese with a small community of three at Red Hill.