Local Life: Cobargo, Canberra and Young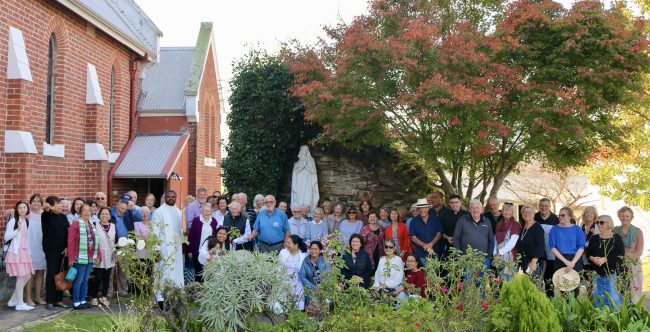 Marian Procession at Cobargo
More than 85 people gathered in St Mary's Church Cobargo for the annual Marian Procession. This year's theme was 'Recovery and Thanksgiving' following drought, bushfires, a flash flood and the ongoing COVID-19 pandemic. It was a great opportunity to observe the annual tradition after nearly 24 months since the last time.
---
Young talent helps Raiders win
Hennessy Catholic College Year-12 student Mitch Prest was part of the Canberra Raiders SG Ball Under-18s team that defeated the Illawarra Steelers in the grand final at Leichhardt last weekend. Mitch has also been selected in the NSW Southern Country Rugby League side to compete at the state trials.
---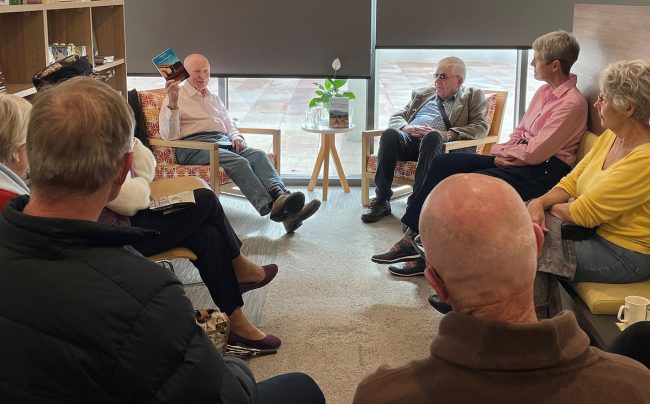 Fireside Chats launch
The inaugural Fireside Chats at the Catholic Bookshop was a great success. A small group gathered to listen to author Noel Braun tell his story of heartbreak, challenge and discovery. The next Fireside Chats is on Friday 2 July with stroke survivor Jenny Sheldon. https://www.catholicbookshop.org.au/fireside-chats/
---
Fr Kevin turns 90
Former parish priest of St Jude and St John Vianney Weston Creek Fr Kevin Brannelly has celebrated his 90th birthday. Mass was held at Holder followed by refreshments and cutting of a cake to mark the occasion.
---