Canberra-Goulburn Mission Mass celebrates World Mission Month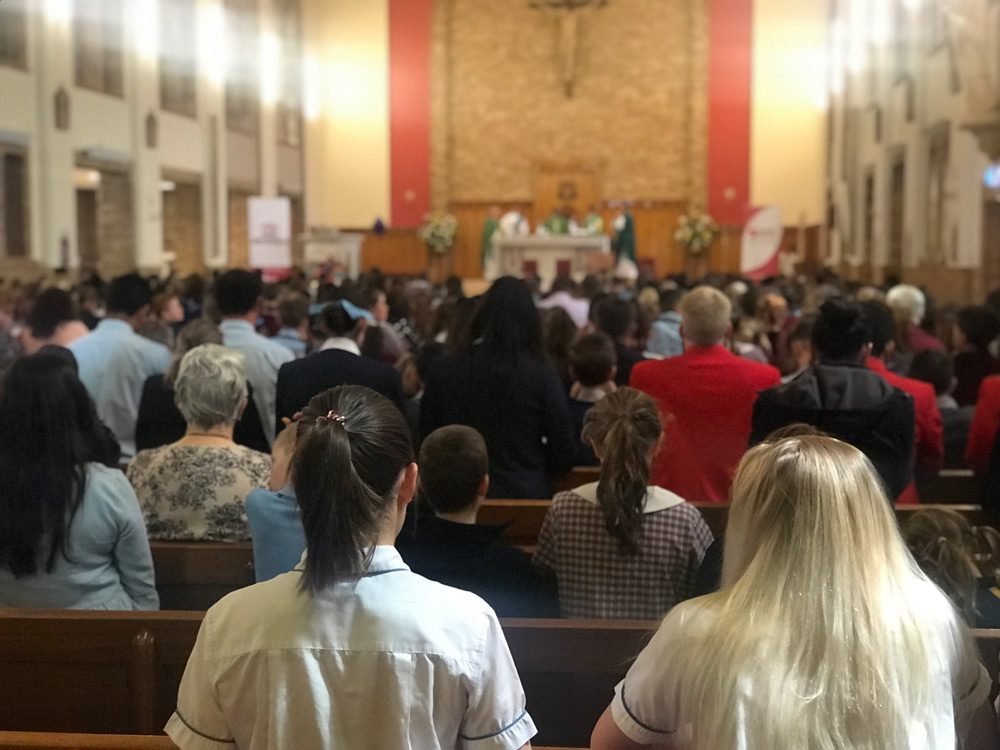 Over 600 school students and young adults from across the Archdiocese attended the annual Archdiocese Mission Mass on Wednesday to celebrate World Mission Month.
The Cathedral was full: full of hearts on fire for the Gospel; full of melodic voices singing beautifully; full of prayers for the works we are supporting around the work and especially in Myanmar and full of hope for the future missions of the Church.
A big thanks to all those who served to make this such a profound and joyous event.
Remember: You are Mission. The light of Christ that you carry is the gift that the world is waiting for!
Happy World Mission Month!
Article supplied by Catholic Mission – Canberra and Goulburn