Mother Teresa Award given to group that exposed organ trafficking in China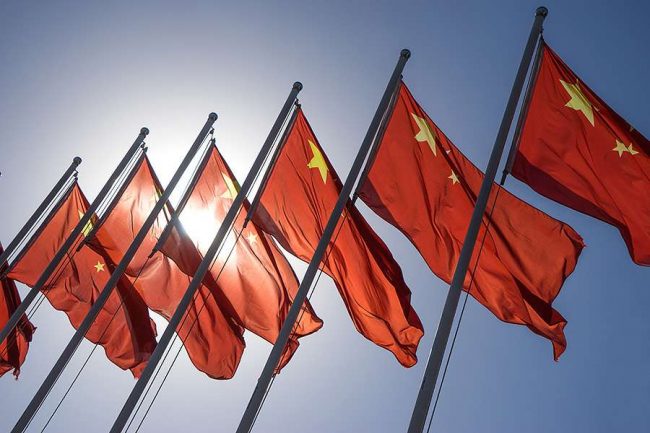 Mumbai, India, Nov 7, 2019 / 05:26 pm (CNA) – An award named after Mother Teresa was given this week for outstanding efforts in social justice to a U.S.-based non-profit that has unmasked forced organ harvesting in China.
Doctors Against Forced Organ Harvesting (DAFOH) was the recipient of a Mother Teresa Memorial Award for Social Justice on Nov. 3. The award was formally presented at an event in Mumbai, India.
"DAFOH is honored to be chosen to receive a prestigious Mother Teresa Memorial Award 2019, for raising awareness and sensitizing both the global medical community and the public about #ForcedOrganHarvesting and genocide in China," the organization said in a Nov. 4 tweet.
Dr. Torsten Trey, the DAFOH founder who accepted the award on behalf of the group, said the organization began in 2006 after he discovered that Chinese prisoners were being forced to undergo organ harvesting.
"It was horrible. I was shaken and felt the need to do something. It was then that I came up with DAFOH. I received tremendous support from the medical community," Trey said at the event, according to The Hindu.
Many of these prisoners were members of Falun Gong, a Buddhist spiritual practice. Since 1999, the religious sect has been heavily persecuted by the Chinese Communist Party. According to UCA News, researchers saw a drastic increase in organ transplants in China beginning in the same year.
"The Chinese government has been involved in mass persecution of the members of Falun Gong for over two decades. It has deemed them as a superstitious foreign-driven dangerous group of people and sent them to labour camps where they are starved, tortured, brainwashed and made targets of organ harvesting," Trey told the Hindu.
Trey pointed to a 2016 report by the International Coalition to End Transplant Abuse in China, which indicated that the actual number of organ transplants in the country is much higher than China's official numbers.
"The [Chinese] government says that around 10,000-15,000 organ transplants occur every year," said Trey. "However, according to a team of on-field researchers, the number is as high as 60,000. Meanwhile, the estimate for legal organ donations in the country is as [low as] 130 in six years."
The Mother Teresa Memorial Award was created in 2005 by the Mumbai-based Harmony Foundation, which works to build social cohesion between members of different castes and religions in India.
The annual award honors "individuals or organizations who aim to promote peace, harmony and social justice."
Other awardees this year included Hasina Kharbhih, founder of Impulse NGO Network which rescues women held under ISIS, and Nobel Laureate Kailash Satyarthi, founder of Bachpan Bachao Andolan, which seeks to end child labor.
At the award ceremony, Trey encouraged those present to raise awareness of forced organ harvesting, The Hindu reported.
"It should concern you as a citizen of the world. If we just sit and watch it happen, saying it's not my country, we are all being complicit in the crime," he said. "We need a shift in our thinking. We should discuss it and create awareness to bring about a change."