National Briefs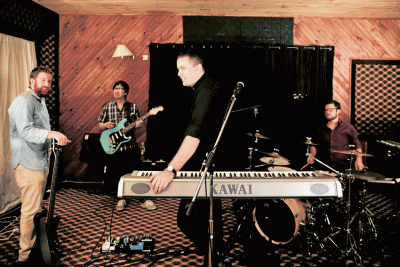 INSPIRED by the COVID lockdown, country NSW parish priest Fr Mark Baumgarten used his two-month isolation in 2020 to write and record music which he emailed to parishioners to provide spiritual nourishment. Due to its success he is now working on an album of original songs to be released before Christmas. The parish priest at St Francis Xavier Parish, Armadale, stresses he is a priest first and that his music career is simply a "by-product of his relationship with God".

The Catholic Weekly
---
A SMALL country Queensland group is making big efforts to welcome the stranger – creating homestays for refugees and asylum seekers, and successfully pressing a local government to declare the region a refugee welcome zone. In Warwick, the Southern Downs Refugee and Migrant Network with about 20 members has partnered with the Romero Centre in Brisbane to set up a homestay project that offers vulnerable refugees a place to escape for the weekend. "It's a way of saying we welcome you, we care, and we wish that Australia could offer you a permanent home," organiser Emma Yates said.

The Catholic Leader
---
ST MARK'S church in suburban Brisbane was packed with 400 people in national dress for a Multicultural Mass celebrated by Archbishop Mark Coleridge on the 65th anniversary of Inala parish. Parish priest Divine Word Father Boni Buahendri said the Mass was a brilliant chance for people to celebrate their "unity in diversity". Many nationalities were represented, including a large group from the Vietnamese community as well as Catholics from Tonga, Samoa, Vanuatu, the Philippines, a number of other Asian and African countries and a handful of First Nations Australians.
The Catholic Leader
---
A UGANDAN archbishop who died suddenly on Holy Saturday has been remembered as a loving and dedicated leader at a Mass in Sydney. Archbishop Cyprian Kizito Lwanga, of Kampala, was found dead in his room, in a shock to the East African nation and its diaspora. Both before and after January elections in his country, Archbishop Lwanga expressed fears for his life. A post-mortem indicated he died of a heart attack.
The Catholic Weekly
---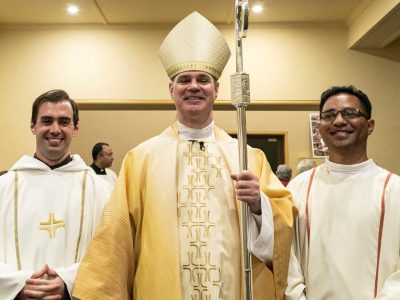 THE ordination of a priest and a deacon in the same ceremony is a rare event, but that's what took place at the National Shrine of Our Lady of Mt Carmel in Middle Park, Melbourne. Br Matthew Tonini was ordained to the priesthood and Br Agedo Bento was ordained deacon by Archbishop Peter A Comensoli. It is 16 years since the last Carmelite was ordained to the priesthood in Australia. Fr Tonini joined the Carmelites in 2012 after completing science studies at university and teaching in rural NSW.
Catholic Archdiocese of Melbourne