National Briefs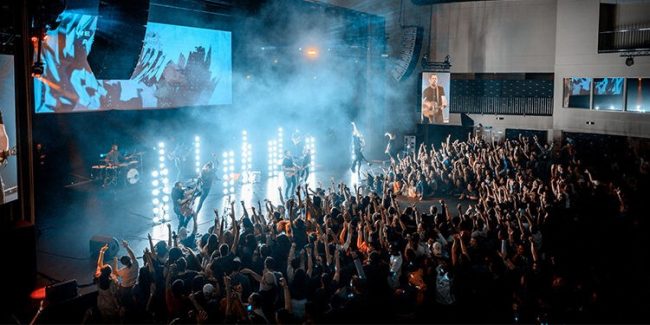 YOUNG people are being encouraged to register for a Brisbane youth conference in September. Themed "Unleash", Ignite Youth will roll out the red carpet for its 21st conference to engage the faith of young people, leaders, teachers, priests, religious, children and families. Director Kym Keady said leaders are aiming in challenging COVID-19 times to deliver the quality, high-energy yet prayerful experience that thousands of participants have grown to look forward to.
---
CATHOLIC not-for-profit hospitals in Sydney are embarking on a city-wide, month-long advertising campaign to promote the benefits of taking up the COVID vaccine. The Get Back to the Life You Love campaign will remind Sydneysiders of the valuable human interactions they are missing because of lockdown restrictions. The Facebook campaign by peak advisory body Catholic Health Australia is aimed at anyone who is eligible for vaccination and urges them to act now and book a date for their shot.
---
A YOUNG Brisbane Catholic filmmaker hopes to raise funds to make a modern day adaptation of the gospel parable of the Sower. Daniel Urbina, a graduate of the Griffith Film School, has written the script, selected the main cast and shot some early test scenes for his production, The Midnight Sower. "It's the story of a young girl who makes a mistake – a choice in her life – and her life falls apart," he said. He has turned to creative fund-raising platform Kickstarter to get the project under way
---
MELBOURNE Archdiocese's Professional Standards Unit has organised the translation of key safeguarding and child safety documents into 11 major languages spoken in Victoria. The Archdiocese is home to more than 20 language groups, making it one of Australia's most culturally and ethnically diverse areas. The documents have been translated into Arabic, Burmese, Croatian, Simplified Chinese (Mandarin), Traditional Chinese (Cantonese), Italian, Malayalam (Syro-Malabar Indian), Polish, Spanish, Tagalog and Vietnamese.