New Bombala building recognises school's amazing growth
In 2009, St Joseph's primary school was doing it tough for numbers. With an enrolment of just 17 students, the school's future was looking grim.
Now, in 2019, the school boasts 68 students… an increase of over 250%. That growth has given rise to the need for improved facilities.
On Thursday, August 8 the school welcomed the opening of its new MacKillop administration block.
Acting Principal Susan Tighe said there were probably a number of factors behind the school's growth.
"My predecessors did a fantastic job in building up the school," she said.
"Phil Stubbs was the school's part time principal, travelling from Cooma on a weekly basis. During this time enrolments climbed to about 40 students. Noeline O'Neill took on the role of principal from 2016 and enrolment numbers continued to steadily improve.
"Following the closure of small public schools in the district, parents chose to send their children to St Joseph's, which has added to the increase in student numbers.
"I've come into the school at a time when the school is in a really good space."
Special Mass for St Mary Mackillop's Feast Day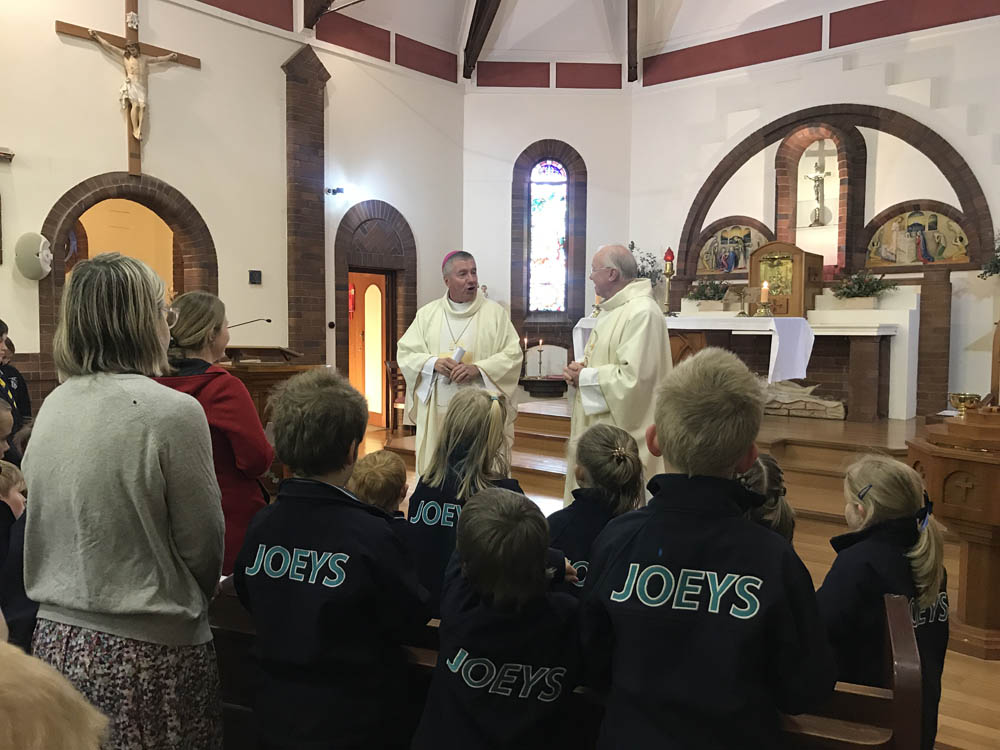 The MacKillop building replaces a smaller, less flexible building.
The new building is modern, comfortable, and spacious and provides meeting rooms, staff areas, canteen facilities and a cooking space for the students.
The MacKillop building was officially opened and blessed by Archbishop Christopher Prowse, following a special Mass for St Mary Mackillop's Feast Day, concelebrated at St Mary's Church with Parish Priest Fr Mick MacAndrew.
Opening of the MacKillop Building.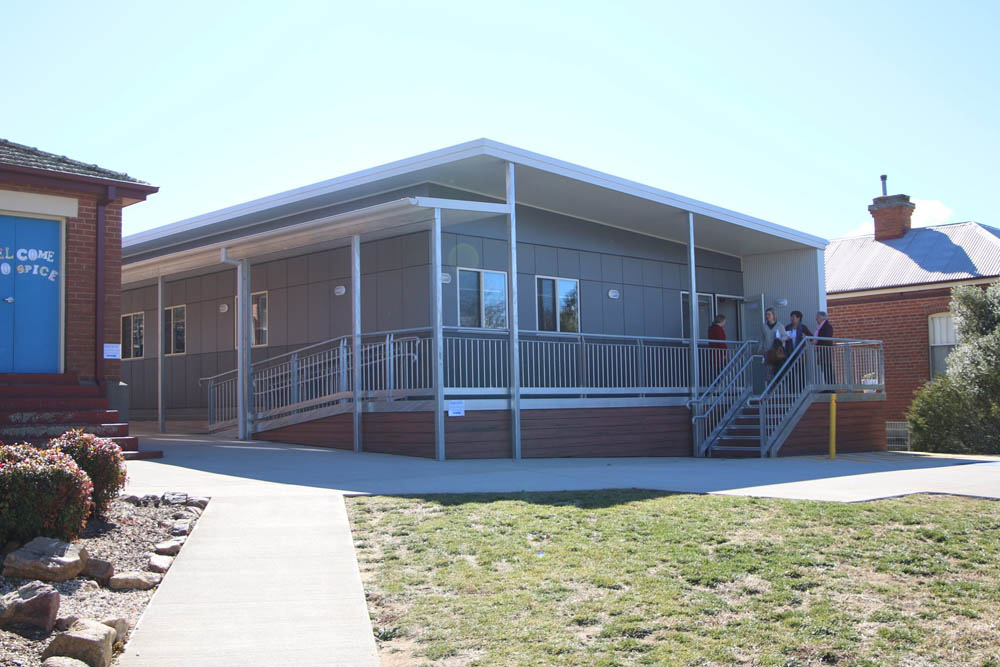 Other special guests included Deputy Director of Catholic Education Angus Tulley, former principal Noeleen O'Neill, and Pastoral Associate Sr Teresa Keane who has continued the Josephite order's 130 year legacy in the town.
Angus Tulley, in his comments after the Mass, said it was great to see the parish and school community coming together for such an important occasion. He was impressed with the positive relationship between the school and parish.
"We're focusing on the history of Mary MacKillop and the important work of the Josephite Sisters, which is why we've called it the MacKillop building, to keep the memory and the stories alive," she said.