Online Japanese Catholics are looking for a digital shepherd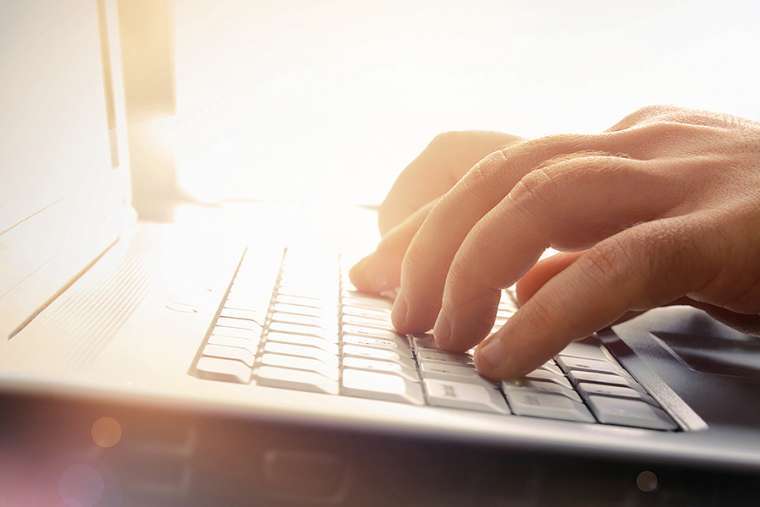 Tokyo, Japan, Sep 29, 2019 / 04:00 am (CNA) – In the age of mass communication, the Catholic Church is finding previously unimagined opportunities for evangelization – namely, over the internet.
However, for the small minority of believers in Japan, the internet is far less connective. Much like their diocese and parishes, which are hardly seen or experienced outside the walls of the Church or rectory, Catholicism has not yet found a way to thrive on the Japanese end of the internet.
"In Japan, the connection between Catholics is only within the church, and hardly outside it," said Tomomi, a Japanese Catholic in her twenties who lives in Tokyo.

"I've been [in] the Catholic Church since I was a kid, but I think I must say that outside the Church there is no connection between the believers."

With the entire world connected over websites and messaging applications, the ability to evangelize domestically and abroad to groups and persons outside of Catholic social circles has never been easier.
Technology has, by many measures, become one of Catholicism's most powerful areas of growth.
Pope Francis has held Internet-focused conferences in the past, inviting online celebrities and activists to the Vatican in order to discuss opportunities for cooperation and humanitarian efforts through the use of the internet.
The Vatican website is available in a staggering number of languages, as are the pope's official writings and the church's official announcements – it takes its commitment to universality seriously.
By all regards, the Catholic Church appears to be dedicated to keeping abreast of today's hyper-social internet culture, making sure its message can be heard regardless of geography, income, or skill set.
But while Japan is a technologically advanced country, the Conference of Catholic Bishops of Japan is, technologically, behind.
"Each diocese in this country is trying hard to take steps forward with fairly limited resources, resulting in slow progress," Satoh Takaharu of the conference's social communications division told CNA.
Takaharu is the extremely polite and timely staffer who answers messages submitted through an embedded inquiry form on the CCBJ's infrequently-updated website. The process through which she communicates is not intuitive. The answers to inquiries cannot be replied to, and so replies to her answers must be submitted through the initial form. It can be cumbersome.
The inquiry form is, for some, a promising sign, though. Many Japanese parishes' official contact email addresses are hard to come by online. If an inquirer does stumble upon the email address of a parish, priest, or bishop, there's a good chance of it being out of date.
"[The conference] finds technical difficulties in increasing its presence on the internet," Takaharu said.
Why is progress slow? It's not for lack of enthusiasm, according to the CCBJ.
What the Japanese church lacks, they seem to claim, is effective management and simple computer know-how.
"The Catholic Bishops' Conference of Japan has no expert staff on IT and SNS," Takaharu continued. SNS stands for 'social networking sites.'

"Although some discussions on the necessity of using SNS have been made, the Church in Japan has yet to launch an initiative geared to take next steps due to the reasons mentioned above."

In the West, even unofficial, lay Catholic social media communities and evangelization movements have become prominent enough to warrant mentions in the New York Times and other major publications.

But in Japan, this form of online community is rare, and only scarcely populated in comparison to other nations. This is, no doubt, a direct result of the low percentage of Christians in Japan (less than 2%), but even this tiny, vibrant community's efforts can be hampered by the Japanese Church's lack of infrastructure online.

Much like an actual church needs a priest to function properly, many online lay religious communities are looking spiritual and social leaders to rally around – in this case the very same priests who lead their physical churches.

"American and European priests have their own [social media] accounts and often communicate. In Japan, even the priest does little [communicating] on Twitter," lamented Tomomi.

Without official clergy accounts and church-sanctioned groups, it can be difficult to find other Catholics online. Religion isn't a common topic of Japanese online discussion, especially if one belongs to a minority religion imported from the West.

Without beacons to flock to for familiarity, many Catholics in Japan say they are mostly left rogue and homeless online without a serious community to engage with about their faith.

Some Church officials in Japan are aware of the deficit and of the potential benefits to going digital. In emails on the subject, Church officials expressed support for the few Japanese priests reaching out through social media.

"Some bishops and priests are using SNS actively and its usefulness is duly valued," said Takaharu.

"The Catholic Church isn't influential [in Japan]," said Tomomi. "But…we need to unite the Japanese believers with each other. That's what we can do online."

There are movements, though. They're small and mostly contained within individual parishes. These groups may be a good starting point for the outward expansion of the Church, and for greater involvement in the communities around local parishes.

Warinthorn is a 28-year-old resident of Japan originally from Thailand. He is a university student and has lived in Japan for 12 years.

He converted from Buddhism to Catholicism while in Japan, at the age of 25.

"In my university there's a Christian club, like YMCA, where they go camping, arrange sessions of bible studies, etc. But all of its members, in my knowledge, are Protestants," said Warinthorn.

Warinthorn has noticed the ways in which Catholics have managed to build support networks online. But he said they are not without problems, some of which will likely seem familiar to Catholics in the West.

"There're quite active communities of Japanese Catholics on Twitter and Facebook, but as someone who has seen the contents, I must say that they don't reflect the reality of Church life here. Most people tend to be more aggressive on social networks, both to other Catholics and to the hierarchy," said Warinthorn.

Also, "the statements of the bishops of Japan are usually politically left-leaning, which is something annoying to some believers," he said

Offline, things run a little smoother.

"In my parish there's a variety of active groups doing many kinds of activities, including non-liturgical ones, such as visiting homeless people and [giving] them onigiri-rice, or serving curry rice to anyone every Monday. However, their activities are parish-centered and depend in many ways on the parish's support."

Many Japanese citizens have never talked about religion with a Christian. Many Japanese citizens have never even been inside Church. The internet may prove to be where many Japanese are exposed to other Japanese professing Christian values and ideas for the first time.
"In a stable society like Japan, with such a different understanding of religiosity from the West, it's totally natural thing that the Catholic Church is experiencing only marginal growth. The only things that we can, and should do as believers, is to learn about our own faith, be of one mind and to form our consciences in accordance with Catholic teachings, and to witness Christ to people around us, such as friends and family."

Warinthorn is optimistic.

"Although there's a lot of temptations from the society that could make us dilute the faith, I have seen a number of believers, whose witnesses are by no means dramatic or heroic, but have succeeded in bringing their friends and family to Christ."