Pell free, set to walk from jail today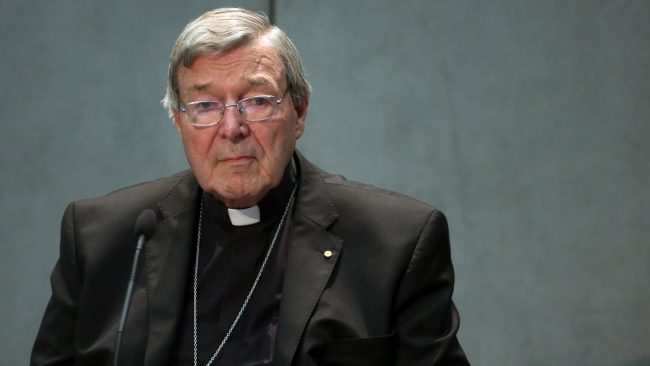 Cardinal George Pell will walk free from jail as early as lunchtime today after the full bench of the High Court unanimously threw out his convictions for child sexual abuse.
After spending the last 405 days in jail, Cardinal Pell, 78, will be home for Easter after he is released from Victoria's Barwon Prison.
Chief Justice Susan Kiefel took less than 60 seconds to deliver the stunning decision, simply stating "Appeal allowed. Convictions quashed" before adjourning the court in Brisbane at 10am.
It was a unanimous decision of all seven High Court judges.
In a two-page summary of the judgement, the High Court said the jury "ought to have entertained a doubt as to Pell's guilt".
Australia's most senior cleric was convicted of five charges for abusing two choirboys at St Patrick's Cathedral in 1995 and 1996.
From the beginning Cardinal Pell stressed his innocence. He was due to spend at least another two and half years in jail.
The first trial fell over after a jury was unable to reach a decision but a second jury found him guilty on the five charges.
Cardinal Pell argued the jury reached its verdict despite significant reasonable doubt but Victoria's Court of Appeal found the jury got it right in a majority 2-1 decision.
Significantly, Australia's most experienced criminal law judge, Justice Mark Weinberg, was unconvinced. In a 200-page judgement he said he could not exclude the possibility that some parts of the former choirboy's testimony was "concocted".
One of the most significant criminal trials in Australia's history, the case has attracted enormous national and international attention.