Plumbing career more than a pipe dream
The first time he picked up tools of the trade, Josh Haynes knew he had found his calling.
"I did work experience just to see what plumbing was like," he explained.
"But I instantly liked it and I have never looked back."
The St Mary MacKillop College student received a resounding affirmation of that decision this month, taking out the ACT Australian School-Based Apprentice of the Year award.
"It's unreal. I'm so happy and I really didn't expect it," he said.
"I'm planning on making plumbing my career and I know this qualification will set me up for life."
College principal Michael Lee said programs such as school-based apprenticeships greatly contributed to the workplace across the country.
"Schools that take all kinds of students should be committed to resourcing all kinds of programs," he said.
"This is a great example of Josh getting an excellent Year 12 certificate and extensive credentials in plumbing at the same time."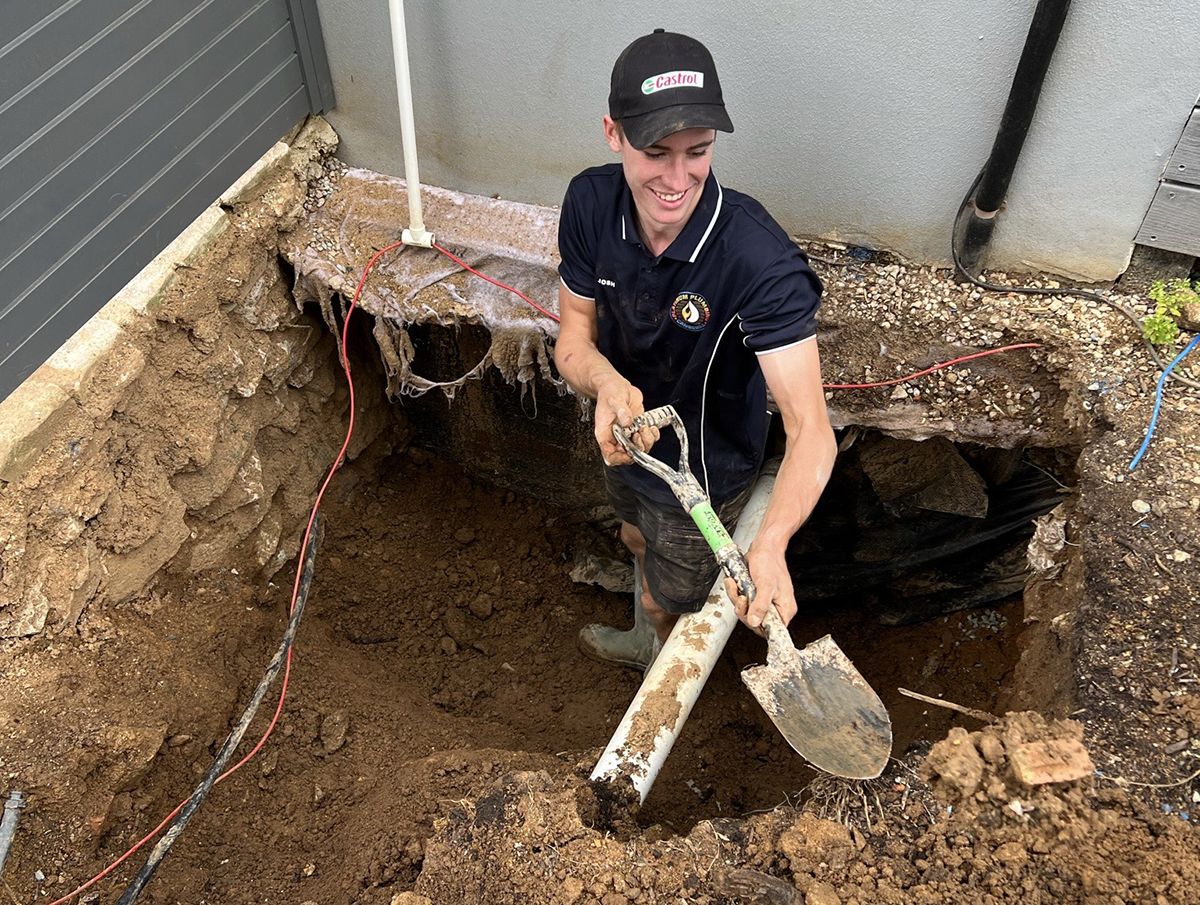 Mr Lee said it was exciting to see employer groups keen to work with schools in training Australia's future workforce.
"All of us are very proud of Josh, and his employer does a great job of working with the school and with his family," he said.
Josh, who is completing a Certificate III in Plumbing, said the apprenticeship with Platinum Plumbing Canberra had provided a valuable opportunity to learn from experienced tradespeople.
"It has benefited me in every way," he said.
"It's developed my hand skills and continues to do so. Not only this, but my people skills have improved and I'm starting to understand what is involved in running a business."
Josh said the apprenticeship, which involved both plumbing work and studies at CIT, helped him develop a wide variety of skills in the industry.
"It teaches you the techniques of everything involved in plumbing, such as how to do bathrooms, maintenance, drainage, hot water, working with people and much more," he said.
The Year 12 student plans to finish his apprenticeship and eventually open his own business.
"I would 100% encourage students to do a school-based apprenticeship," he said.
"It is the key to getting a head start on your career before even leaving school."
Josh said it was a privilege to receive the award and a pleasure to be able to speak to young people who wanted to get into the construction industry.
The award was presented at the 2022 ACT Training Awards, held at QT Hotel on 15 September.