Rachel Fleurant mgl reflects on her vocation
This week, the Catholic Voice will be running a series of articles related to Vocations Week. The following article was written by Rachel Fleurant mgl.
---
What are three things about you that you want to share with us?
One of my greatest values in life is to place emphasis on beautiful things and healthy living.
When I feel overwhelmed with joy I love "to dance like there's no one watching".
If I weren't a sister I would have liked to pursue a career in a helping or therapeutic profession.
What discernment tips can you give for a young person trying to discern where God is calling them?
Reflect on the scriptures, we are everything in the scripture. We essentially need to listen to the invitation of Gods' spirit speaking into our life experiences. To discern what Jesus is like and what his voice sounds like, notice how Jesus invites others to follow him, and imagine yourself in the scene and how you are being called to respond.
What does living a vow of poverty mean to you?
Living life simply and reflecting often on the words in John's gospel "Jesus came to give us abundant life". I am constantly seeking to depend on God's abundance and his generosity for everything
What is your favourite way to pray?
Spending time, in the presence of Jesus before the Blessed Sacrament and attending daily eucharist. This is where I can be free to let go of my distractions, compulsive living and my inability to pray. It's often here where I find comfort within his gaze of pure love, seeking always his wisdom.
What is one of the best things about living consecrated life with other sisters?
The way we live as missionary disciples everyday and look for opportunities to evangelise. This is where the Spirit powerfully moves us to equip and form others in catechetics, prayer and mission to then become evangelisers.
What do you find most challenging about living consecrated life?
At various times this will be different. In this time of transition, God has been revealing to me my need for intimacy with him and others, by befriending my loneliness, the restlessness and finding creative avenues to express my interior life.
What has been the greatest self-discovery about yourself and giftedness in this life?
Recently I have been understanding more about my personality type, which is two on the enneagram space, she likes to get things done and accomplish goals. It's important for me to not let fear govern my attitudes and to be more spontaneous when I find myself being too rigid with myself. If only we could take the time and ask the Holy Spirit to explore more of our untapped potential inside….we would be much happier.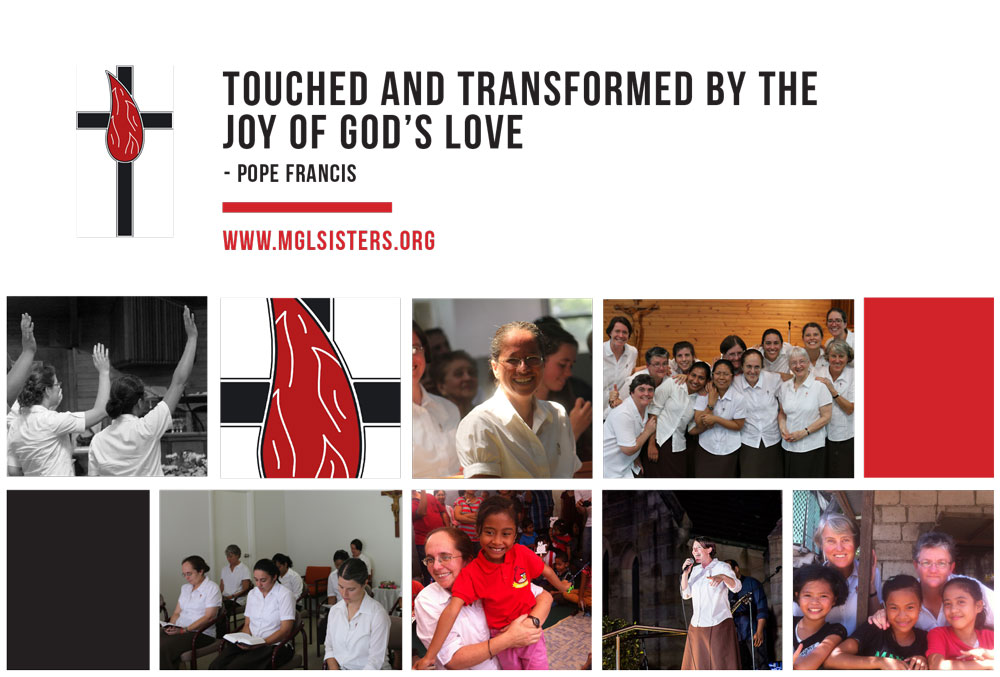 COMING EVENT: Missionaries of God's Love discernment weekend