Raiders inspire St Mary's with ASPIRE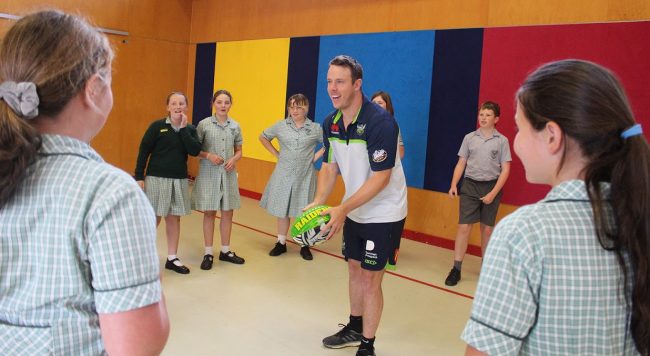 Representatives from the Canberra Raiders, including players Jarrod Croker, Sam Williams, and Sam Wentworth and CEO Don Furner, recently visited St Mary's Primary Crookwell to promote the Raiders fitness mentoring program, ASPIRE.
The ASPIRE program, developed by former Raiders captain Alan Tongue, encourages children to take control of their future. They are encouraged to take responsibility and understand the consequences of their actions on themselves and others.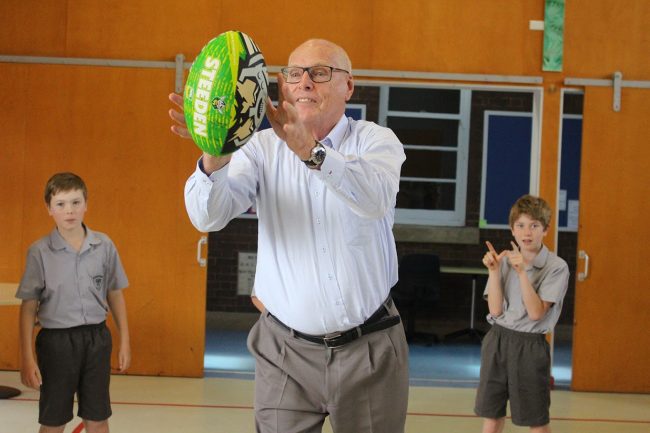 Years five and six worked through the two-part session with both theory and practical components.
"The Program reinforced the message of respect for self, peers, and those in our community," St Mary's principal Sarah Lowe said.
"The interactive way that the Raiders players worked with our students emphasised the importance of this message, which is particularly pertinent to our students as it complements the school values we live by – Respect, Justice, Compassion, Service, and Excellence.
"We are so thankful that our students received this valuable opportunity."
Senator Jim Molan and Member for Goulburn Wendy Tuckerman helped assist in the exercises.
Other guests included Mayor of Upper Lachlan Shire John Stafford, General Manager Colleen Worthy, Hume Police District Commander, Superintendent Paul Condon, Acting Inspector David Cowell, and Senior Constable Scott Hunter.