Renovations completed in the year of St Joseph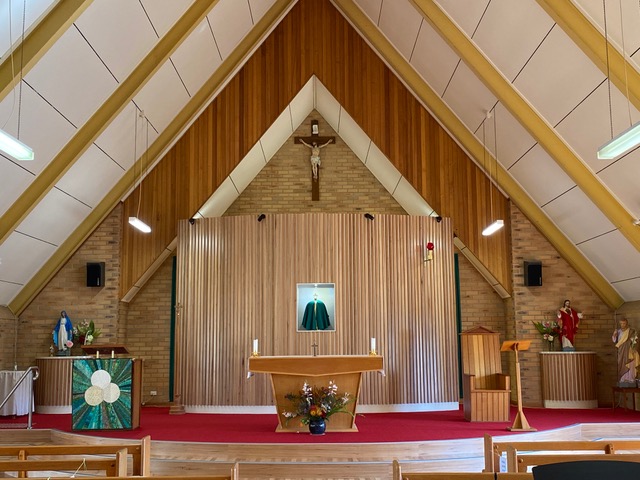 Renovations to St Joseph's Church Merimbula have provided clergy and parishioners with an improved sacristy and sanctuary.
In 2019, parishioners of St Peter's Parish Pambula were invited to be part of a committee to discuss repositioning St Joseph's sacristy, which was at the base of the stairs leading to the choir loft and offered clergy no privacy, and its size made it difficult for them to vest.
Fr Stephen Hackett MSC was invited by Fr James to suggest ideas for a newer and bigger one.
He recommended architect Chris McInerney, who provided simple sketches in a plan to bring the existing sanctuary forward and place the sacristy behind a curved, slatted timber and gyprock wall.
Not only did the Sacristy Committee agree that the plan was the most cost effective, but it also respected the architecture and design of the era in which the church was built. Initial sketches by parishioner Hilaire Albaladejo from Eden provided a clearer picture of Chris' vision.
Work on the renovations began in earnest in September and on Sunday 10 October Fr Pale celebrated the first Mass in the renovated church.
The improvements not only provide clergy with a sizeable sacristy, but the enlarged and improved sanctuary is now a liturgically more connected space with the congregation.