Serra Club visits our Archdiocesan seminarians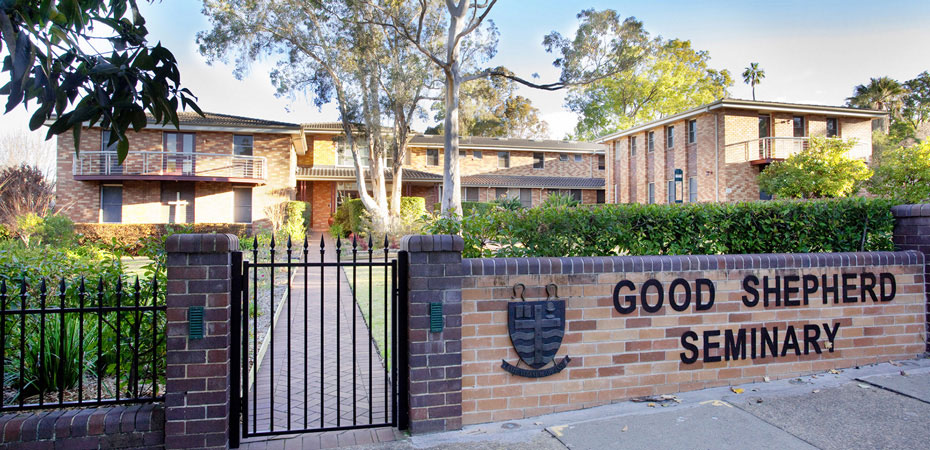 On the weekend of August 24-25, ten members of the Serra Club of Canberra made an overnight visit to the Good Shepherd Seminary in Homebush, for the main purpose of spending time with the seminarians from the Archdiocese of Canberra Goulburn.
On Saturday evening the Serrans took the rector of the seminary Fr Danny Meagher, the spiritual director, Fr John Armstrong and our four seminarians to dinner at a local restaurant.
On Sunday morning we joined in morning prayer sung by the seminarians in the chapel. Then Fr Meagher celebrated the sung Mass assisted by Fr Simon Kitimbo the vice rector and Fr Arthur Givney, first year director. Our seminarian, Foliga Etuale has just taken on the roles of cantor and master of ceremonies.
We then attended a chatty and happy Sunday brunch along with visitors from the Serra club of Broken Bay, staff and most of the 41 seminarians currently resident. The seminarians provide all of the kitchen labour.
Amongst the announcements during brunch was a reminder that seminarians were expected to join a weight loss competition in which the winner would be the person with the greatest ratio of weight lost divided by weight at commencement.
After sharing coffee with our seminarians we said our goodbyes and headed home to Canberra inspired by an enjoyable weekend and impressed by the wonderful spirit in our seminary.