St Therese of Lisieux's motto for missionary life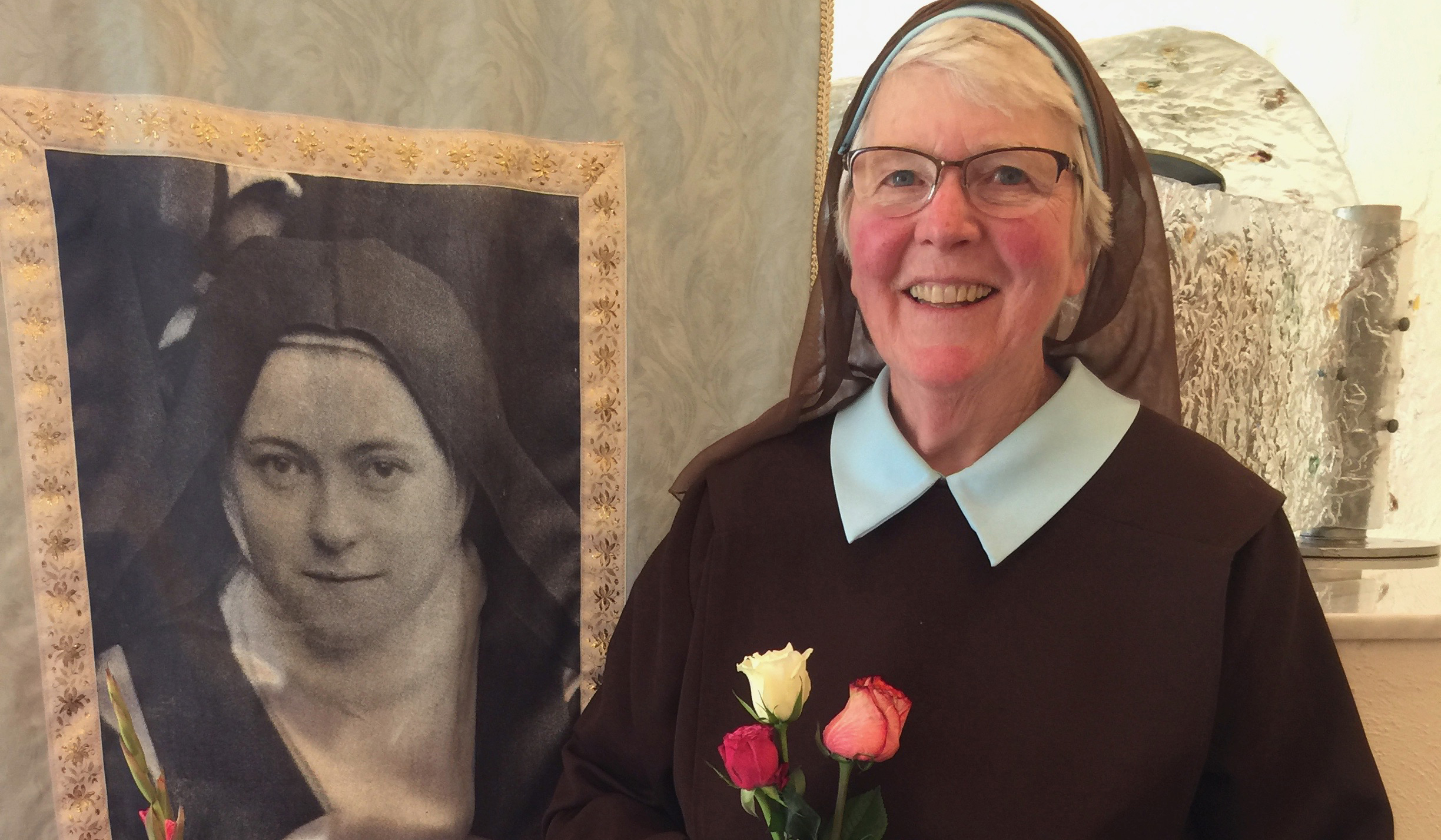 LARGE numbers of friends of the Carmelite Sisters gathered at their Red Hill convent on October 1 to celebrate the feast day of St Therese of Lisieux.
A feature of the October 1 Mass was the blessing and distribution of roses in honour of the saint known as 'The Little Flower'.
The memorial Mass of St Therese of the Child Jesus (1873-1897) also launched the Extraordinary Missionary Month in the Archdiocese of Canberra and Goulburn as decreed by Pope Francis.
Archbishop Christopher Prowse who celebrated the Mass with Papal Nuncio Archbishop Adolfo Yllana praised the youngest of the three female Doctors of the Church during his homily.
"In all things, St Therese could see the Grace of God. This is surely a hallmark of Holiness", the Archbishop explained. "To see the important moments in one's life as not being manufactured by human effort but as a gift from the divine initiative which we call Grace."
Quoting St Therese's ambition "to make the Lord known and loved", Archbishop Christopher encouraged all to take this as a motto for missionary life.
"To be a missionary, like St Therese of Lisieux, does not necessarily mean a geographical commitment, although this is a possibility. But there must always be a commitment that we have, like St Therese, to become a missionary at heart," Archbishop Christopher said.
Download the Archbishop's Homily here
---
Mission Month Events
In recognition of the focus on prayer, one of the events to launch the Extraordinary Mission Month will be "Reawakening the Mission Rosary" at St Christopher's Cathedral at 7 pm on Tuesday, October 1.
Other Mission focused activities scheduled for the month include:
Mission Month Launch: Carmelite Monastery on Tuesday, October 1 for Archdiocesan leaders.
World Mission Sunday: October 20
Archdiocesan Mission Mass: 10.30 am on Wednesday, October 23 at St Christopher's Cathedral
Marian Procession and Youth Pilgrimage: (Galong, Sunday, October 27) as the culmination and conclusion of Extraordinary Mission Month Prior to the official launch, Youth Ministers and Leaders also met for a "Go Dinner" at St Christopher's Pastoral Centre on Thursday, September 26.