The Mass uncorked at 'Clonakilla Cathedral'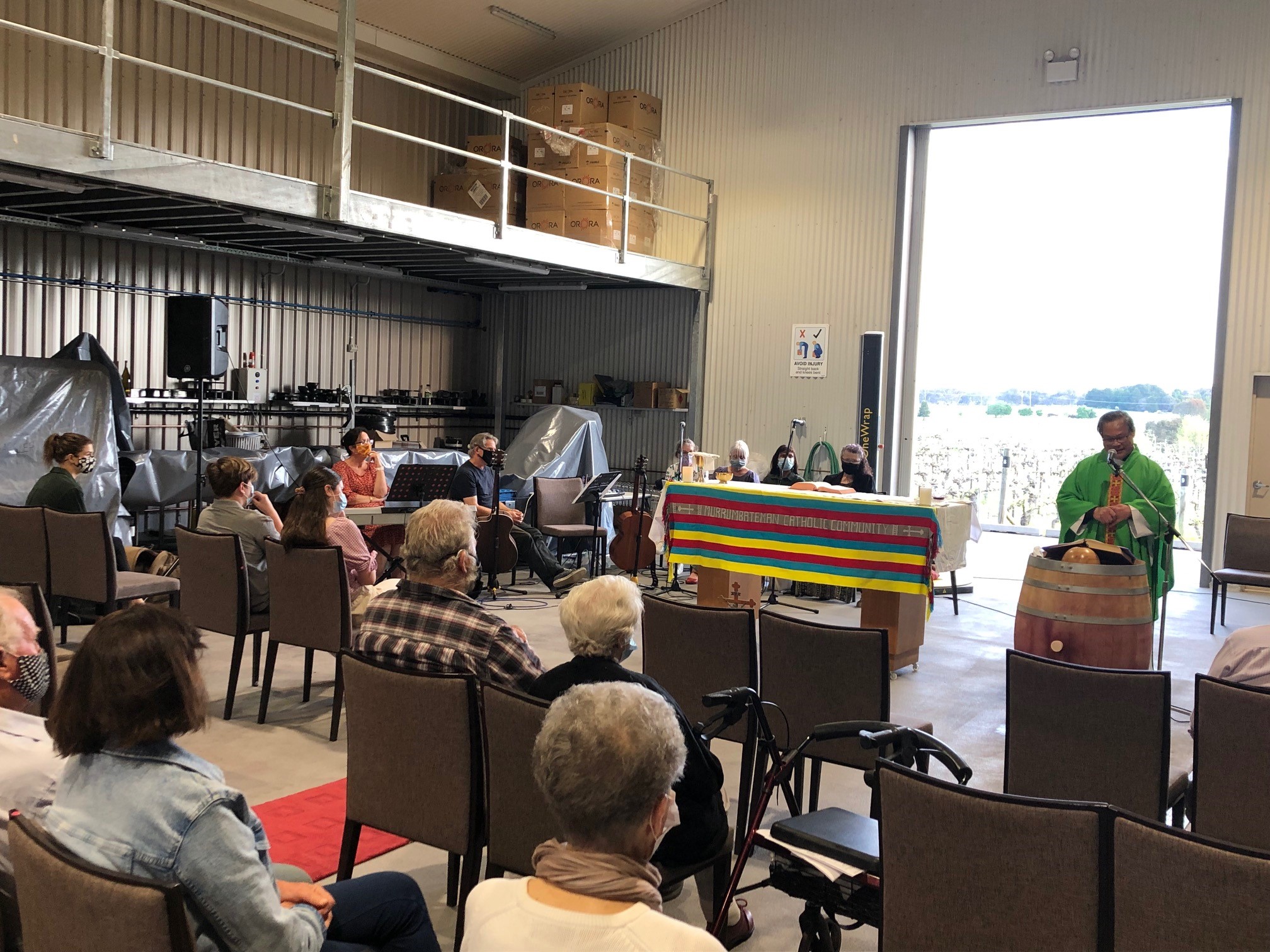 They really do take to heart the Bible verses about wine and vineyards at St Augustine's in Yass.
With the church's carpets being relaid, the parish scouted around for a large, temporary venue to accommodate the Saturday vigil Mass.
Tim Kirk, parishioner and chief wine maker, came to the rescue.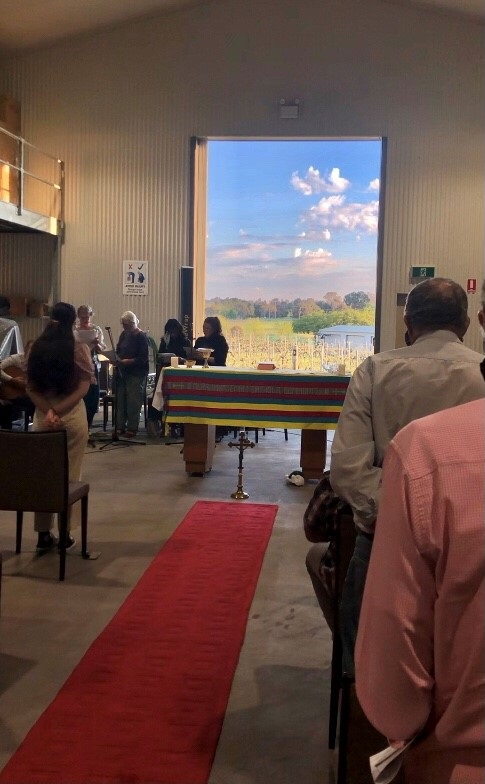 For the past three Saturday evenings, Fr Peter My and the St Augustine's parish has celebrated Mass inside one of the large storage sheds at Tim's Clonakilla winery at Murrumbateman to Canberra's northwest.
The shed has been dubbed the "Clonakilla Cathedral".
Paul Trezise, an organiser of the temporary move, said Tim and wife Lara had been generous in stepping in to provide their facility for Mass.
"It's been a great blessing to celebrate Mass there, especially for parishioners who had been unable to gather in person due to the recent COVID lockdown," Paul said.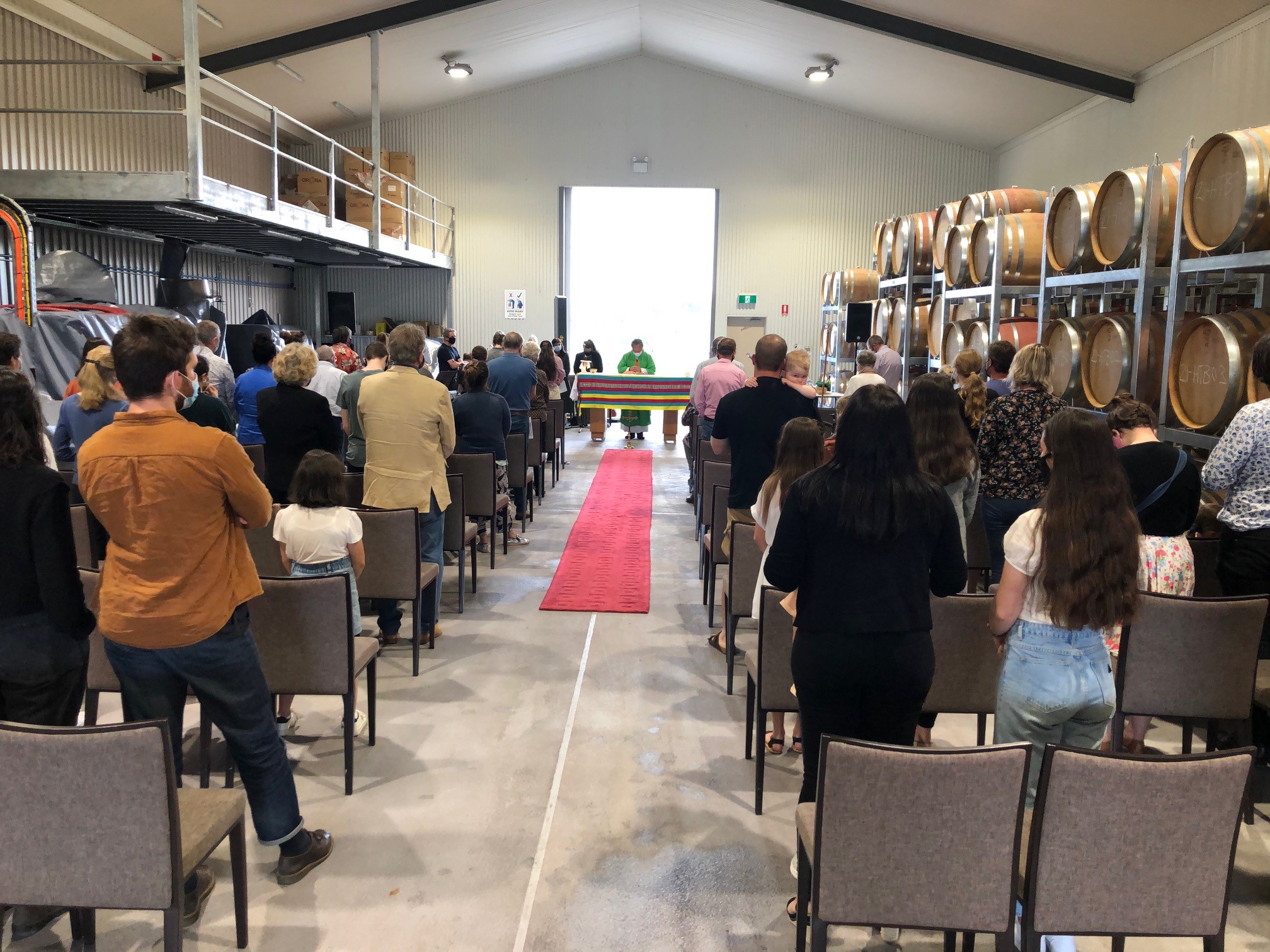 With casks lining the walls and the vineyards beyond the open doors, it's also given participants a little extra to contemplate, especially at the words in the liturgy, "fruit of the vine and work of human hands".
There will be one last celebration at Clonakilla at 6pm on 13 November before Mass resumes at St Augustine's.