The Plenary Council 2020/21 – an initial impression of the journey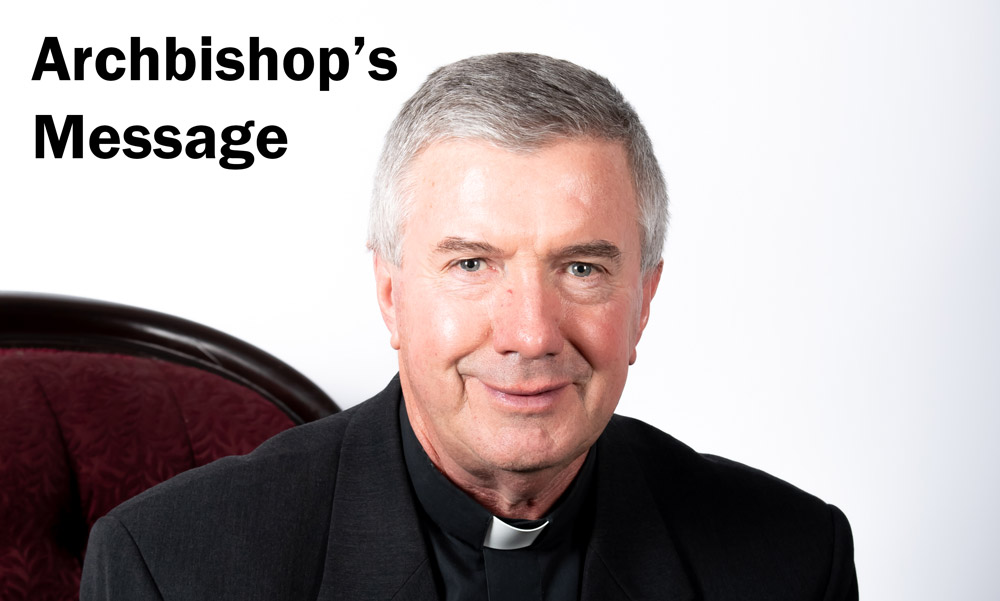 Dear friends in Christ,
One of my favourite passages of scriptures is from Psalms 127:
"IF THE LORD DOES NOT BUILD THE HOUSE, IN VAIN DO THE BUILDERS LABOR" (Psalm 127/1)
Biblical poetry often uses a dual meaning. This psalm's image is a good example. We immediately understand that "building a house" means constructing a physical edifice. But in the biblical mind, it also can mean inter-personal arrangements that are pleasing to God.
In the New Testament, Jesus, in His Life, Death and Resurrection, has inaugurated the Kingdom of God. Through our Baptism we have become co-responsible to "building up" the Kingdom of God in our own time and place.
All this is done, as the psalm directs, by placing our every confidence and trust in the Grace of God working among us and through the subtle power of the Holy Spirit.
Ultimately, it comes down to following our own Catholic Spiritual Wisdom and Tradition perhaps best articulated by St Ignatius Loyola (1491-1556).
He is attributed to have said: "Pray as if everything depends on God, work as if everything depends on you."
I thought of this Ignatian gem many times since we have begun in the Archdiocese our 'Listening and Dialogue' sessions as part of our journey to the Australian Plenary Council of 2020/2021.
My initial observation so far is that we have struggled to truly answer the essential question of these sessions:
"WHAT DO YOU THINK GOD IS ASKING OF US IN AUSTRALIA AT THIS TIME?"
Pragmatic Australians seem to move too quickly to the "everything depends on US" aspect, without truly pondering on the other vital dimension that "everything depends on God."
I believe finding the balance between those two poles is the vital challenge. This is a task of deep conversion. It requires a true humble and docile listening to what "God is asking of us in Australia at his time"
You may wish to read carefully my PASTORAL LETTER on this (www.cgcatholic.org.au) and other matters pertaining to the PLENARY COUNCIL (www.plenarycouncil.catholic.org.au)
This Grace of conversion that we are seeking nationally and as an Archdiocese will truly test our Christian maturity. Not seeking this gift from the Lord Jesus will mean we will become increasingly polarised and reduced to mere religious ideological factions.
"Lord Jesus, deliver us from this evil!"
Our initial attempts so far in responding to the challenges of the Plenary Council have been credible. Attendances at meetings to date have been encouraging. The tone has been generally respectful. The facilitators have shown skill and are earnest.
"Lord Jesus, help us to be the people you want us to be in these troubled times for faith communities throughout Australia. AMEN."
Archbishop Christopher Prowse
Catholic Archbishop of Canberra and Goulburn