The time to plant daffodils
"PARK and pray", drive-through reconciliation and a new YouTube channel – our priests are rising to the challenge of connecting with their communities cut off by COVID-19.
As clergy carve out new routines with services no longer filling their diaries, they are heeding Archbishop Christopher's call to devise ways for parishioners to feel "the closeness and caress of God".
Some of the new measures include:
• A YouTube channel set up by Fr Peter Day to post homilies and short messages,
• Drive-through reconciliation at St Bernard's in Batemans Bay where parishioners speak to Fr Martins from their car,
• 'Park and pray' at St Peter Chanel's in Yarralumla with exposition for parishioners in their cars outside the church, and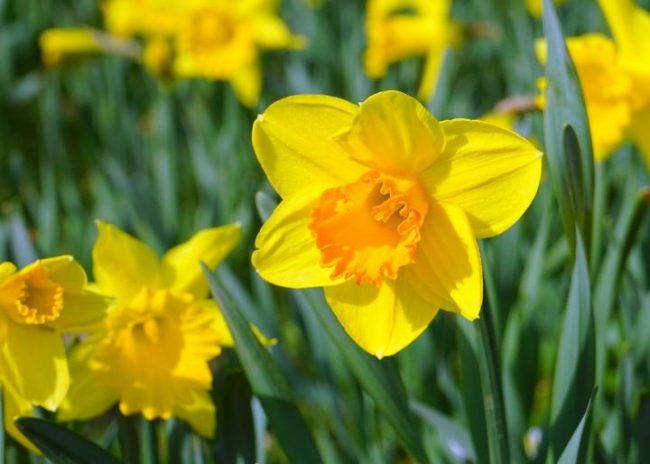 • Home prayer kits with small jars of holy water, blessed candles and holy cards.
Archbishop Christopher used an online meeting with his 41 priests on Tuesday to thank and encourage them for their pastoral work.
A proud Fr Peter Day from Queanbeyan revealed he had set up his own YouTube channel and urged priests to follow his lead.
"If I can manage the technology then you can too," Fr Peter said.
"Now is the time to plant daffodils. They will be a great sign of hope."
Fr Richard Thompson
Reconciliation is continuing at Batemans Bay every Saturday at 5pm but parishioners now stay in their cars and Fr Martins keeps the right distance.
"It has been rewarding," Fr Martins said. "The parishioners can talk and get things off their chest and I can offer words of comfort and encourage them.
"The parishioners are my family. I am the father in the family but one day I wake up and the family has gone."
Fr Martins' message is to stay focused on the present and God.
"The normal routine of life has gone but there is still magic in the moment," he said.
On Sunday morning, parishioners at St Peter Chanel's in Yarralumla stayed in their cars for Exposition and Benediction on the back veranda.
"It was an opportunity for spiritual communion and adoration and the parishioners' gratitude was overwhelming," Fr Trenton van Reesch said.
Fr Richard Thompson from South Woden reminded priests to look out for one another and applauded the Archdiocese's daily online Mass.
"Not having a routine is unhealthy when we have had one all of our adult lives," Fr Richard said.
Fr Mick MacAndrew from Cooma said he too was struggling adjusting to a different routine.
"It's a bit like having to reinvent our pastoral ministry," Fr Mick said.
Fr Michael Lim from Weston Creek urged priests and parishioners to add into their routines a one-hour morning walk and 30 minute after-dinner walk.
"With the bombardment of news we can get bogged down and depressed very quickly," he said.
At Holy Family parish in Gowrie, Fr James is doing reconciliation by appointment. And the parish has freezers full of 'care meals' to offer to people in need.
"I was saying Mass the other day and was in tears as I looked at the empty pews," Fr James said.
"Then I gazed at the crucifix and Jesus was saying to me, 'I have emptied myself to be with you'.
"That is where we see light and hope in this darkness."
Fr Richard encouraged priests to keep their spirits up.
"Look to the future," he said. "This is not going to last forever. Now is the time to plant daffodils. They will be a great sign of hope after winter and a great sign to our parishioners as well."