Update on Plenary Council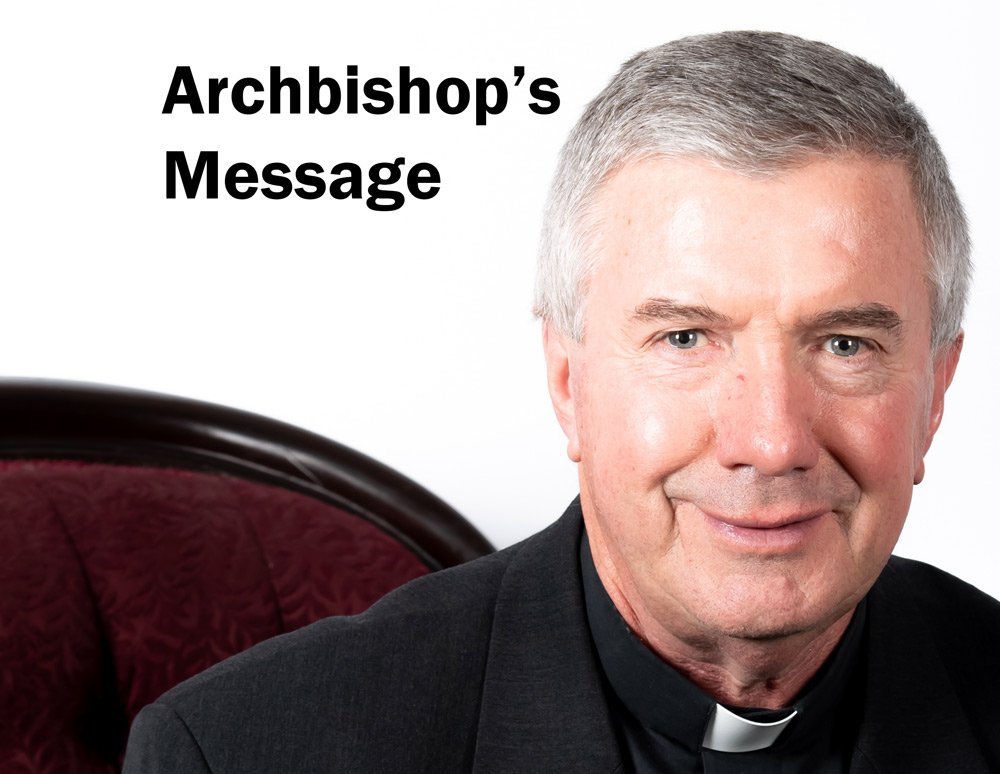 UPDATE ON PLENARY COUNCIL
We have been informed that at the completion of the first phase of our Plenary Council journey (6 March 2019) the response from Australian Catholics has indeed been very encouraging. Many thousands of submissions have been registered.
Given the particular difficult times in which we exercise our precious faith, such a healthy response is surely a sign of the Holy Spirit calling us all to a deeper conversion.
So until Pentecost (9 June 2019) the National Centre for Pastoral Research collates and analyses all responses. A draft preliminary National Report will be developed and emerging themes identified. After Pentecost a new Listening and Discernment stage will be launched.
You may wish to visit the Plenary Council website to learn more of this exciting journey we have now begun. It is: plenarycouncil.catholic.org.au.
I am particularly grateful for the pastoral energy and generosity I have observed in the groups that have gathered in the diocese over these months. Thank you.
In the Canberra Goulburn Archdiocese this has largely happened in our deanery groups. It seems to have gone well in such a structure. Let us therefore continue this method in the next phase.
YOUTH – "CHRIST IS ALIVE"
No matter what conclusions our Plenary Council meetings articulate there is always a concern about the handing on of the Catholic faith to our youth.
As I have mentioned many times before, I really see the Holy Spirit in the great youth initiatives in the diocese.
In recent times, these impulses of grace in the youth cultures of today have been given great foundations in the recent Apostolic Exhortation of Pope Francis on youth. It is called Christ is Alive (25 March 2019)
Pope Francis explains that he allowed himself to be "inspired by the wealth of reflections and conversations of the Synod" on young people, celebrated in the Vatican in October 2018.
In synthesis, the document scrutinises the scriptures regarding young people, meditates on Jesus as ever young, proclaims the "now" of youth, and announces the great message for all youth that they are loved, saved and animated by Jesus alive now.
The Pope then writes on establishing faith paths for youth, comments on youth ministry in schools and parishes, and concludes by making observations about vocations and discernment in life.
I hope many people read this Papal document that summarises so much of what the Pope heard over the Synod and adds his own wisdom and faith. Seeing how young people respond to him both at Rio de Janeiro and Panama World Youth Days, may I encourage young people, in particular, to read this document in stages and discuss each section together. You will not be disappointed!
EASTER SEASON AND OUR LADY'S FEAST.
Throughout the month of May we continue the Easter Liturgical season. The Readings of Scripture at Mass are so rich with the accounts of so many encountering the Risen Lord Jesus. Let us too be caught up in the living Word of God as Jesus enters deeply into us afresh as His Resurrection community. We are in great need of his Grace in these "swirling" times!
On 24th May we celebrate the Patron of Australia, Our Lady Help of Christians. May we consecrate our diocese and our communities again to the protection of Mary, the first amongst the faithful.
May the Risen Lord bless you always.
Please spare a prayer for me sometimes.
Archbishop Christopher Prowse
Archbishop of Canberra Goulburn